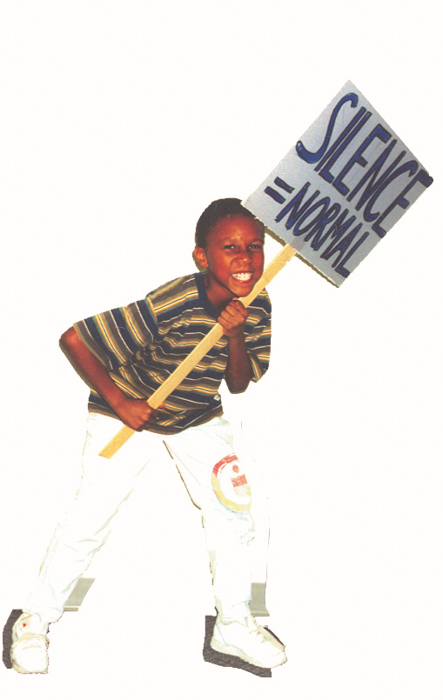 Audience member at the Long Beach LGBT Center show
Advisory Board Members, Chris & Lynn Hunt, with son Alex at the Top of the World Elementary show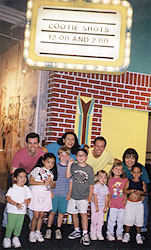 The original cast with audience members at the L.A. Children's Museum show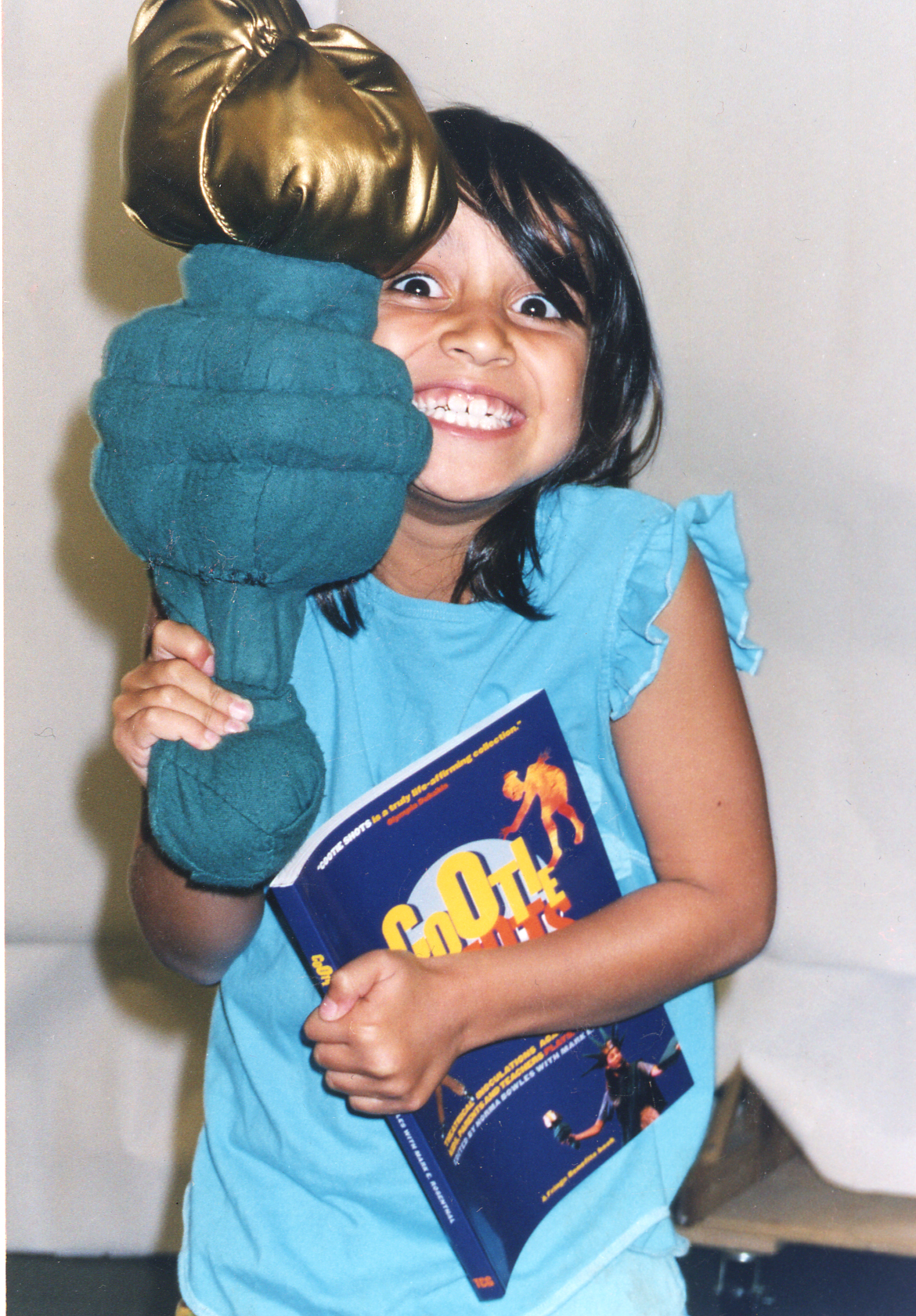 Hannah Rose Tellez Michels at the Skirball Center show
"Thanks for the great show yesterday! I thought you might like to hear this: Two kids were arguing on the playground this morning. They started name-calling and before I could stop them, a third child approached them and said, 'Stop calling names! Don't you remember Cootie Shots?' The other two kids looked at each other, apologized, and went on with their game. Let's hope it keeps up!"
David A. Young, teacher (now Rabbi Young)
Since 1999, Cootie Shots has been helping children enter into constructive dialogue on issues of tolerance and diversity. From 1999 to 2002,  and then again in 2004, Fringe Benefits toured Cooties Shots to elementary schools, theatres, bookstores, and community centers. Laurie Woolery directed the premiere. Professor Daniel-Raymond Nadon directed the Fifth Anniversary production. In all, we presented approximately 170 performances of Cootie Shots, reaching over 30,000 children, parents and teachers.
We kicked off our 2002 Cootie Shots Book Tour in NYC, with events hosted by New York Theatre Workshop's Usual Suspects, the Drama Bookshop and the New York LGBT Center.
Back in LA, we performed "Cootie" favorites in bookstores and community centers and on radio and television. California State Senator Sheila Kuehl hosted us on her "Get Used To It!" television program and performed along with us at 2 sold-out shows! Our L.A. Book Tour featured local school children, contributing writers and celebrities along with our School Tour Ensemble. We performed at Children's Book World, Dodger Stadium, the L.A. Arts Open House, the California Educational Teachers Association and the Association for Theatre in Higher Education conferences, A Different Light Bookstore, Every Picture Tells a Story, Skylight Bookstore, PFLAG/LA, Espresso Mi Cultura, the Los Angeles Times Book Fair, and the "Boal in LA 2002 Conference." In August, 2002 with our Ms. Liberty, Krista Schafer, nearly 8 months pregnant, we presented one last show at the Skirball Cultural Center before going on maternity leave.
Since the publication of Cootie Shots in 2001, numerous schools, community organizations and theatres nationwide have been producing their own Cootie Shots shows.
Go to Cooties Everywhere to find out more.