MISSION
Fringe Benefits is an educational theatre company dedicated to early hate crime prevention.  Our mission is to replace hate with understanding through collaboratively created plays, videos and programs that promote constructive dialogue about diversity and discrimination issues. We are committed to opening hearts and minds and promoting progressive action around a wide array of social justice issues including racism, sexism, classism, ableism, ageism, and immigration rights. In honor of our first community collaborators, homeless lesbian, gay, bisexual, transgender, and queer (LGBTQ+) youth, and in light of the ongoing need to ensure that they feel included, valued and safe, Fringe Benefits gives special attention to LGBTQ+ issues.  We believe that it is imperative for disenfranchised communities to come together, listen to each other's concerns, stories and ideas, and work together to frame their/our own narratives. Working together, we stand a better chance of being heard and heeded. Our goal is to create a context in which people can turn their damaging experiences with discrimination into art that promote respect, inclusion and justice.
HISTORY/HIGHLIGHTS
Creating Change, 1991–present
Founded in 1991, Fringe Benefits has a lengthy track record of collaborating with schools and communities, both nationally and internationally, to create groundbreaking social justice-promoting theatre, videos and programs. Our partnerships have produced over 100 world-premiere plays.  Additionally, we published 56 original children's plays, songs and poems in our critically acclaimed Cootie Shots: Theatrical Inoculations Against Bigotry. The anthology of essays about our unique play-devising methodology, Staging Social Justice, is used in university classes throughout the United States.  Sir Ian McKellen narrates Surviving Friendly Fire, the award-winning documentary about our work. All of this work, along with Fringe Benefits' theatre activism workshops and residencies, has earned acknowledgement by the President's Commission on the Arts and Humanities, and awards from: the CSJ Center for Reconciliation and Justice (2016 and 2018),  the Association for Theatre in Higher Education (2009), The Castillo Theatre (2004), Parents, Families and Friends of Lesbians and Gays, Los Angeles  (2003), the Korean Youth and Community Center (2002), and Cornerstone Theater Company (2002).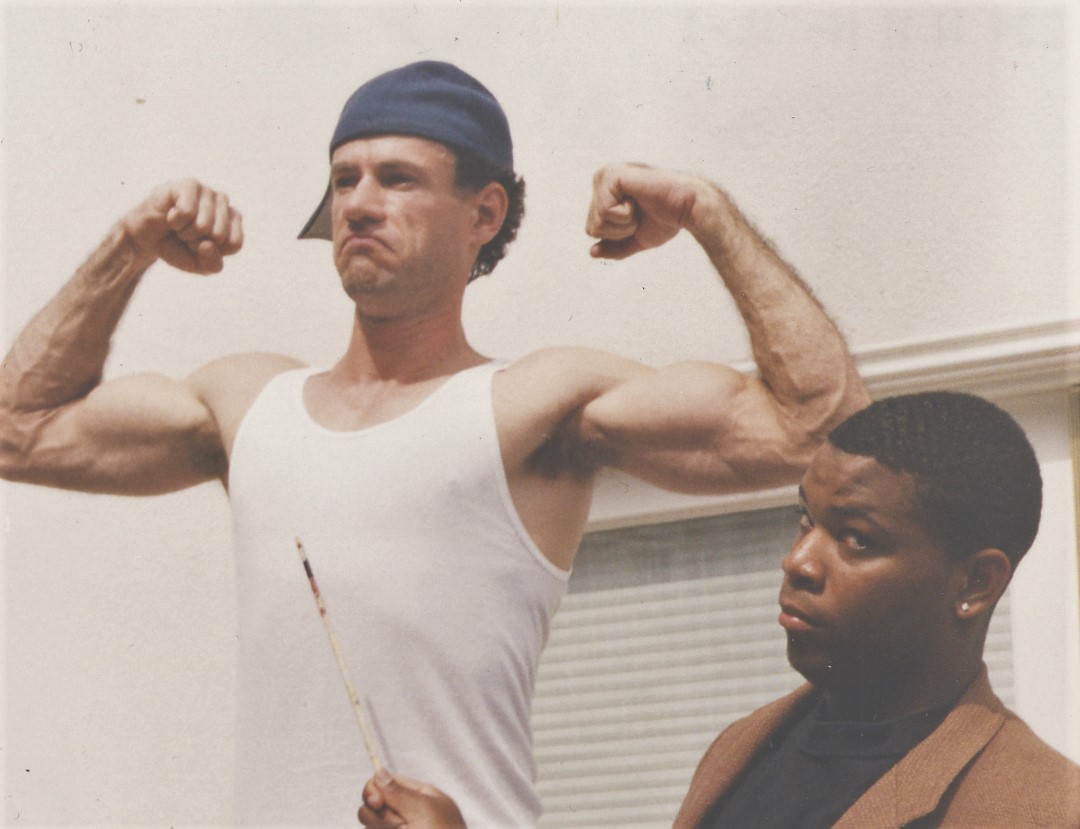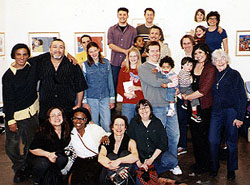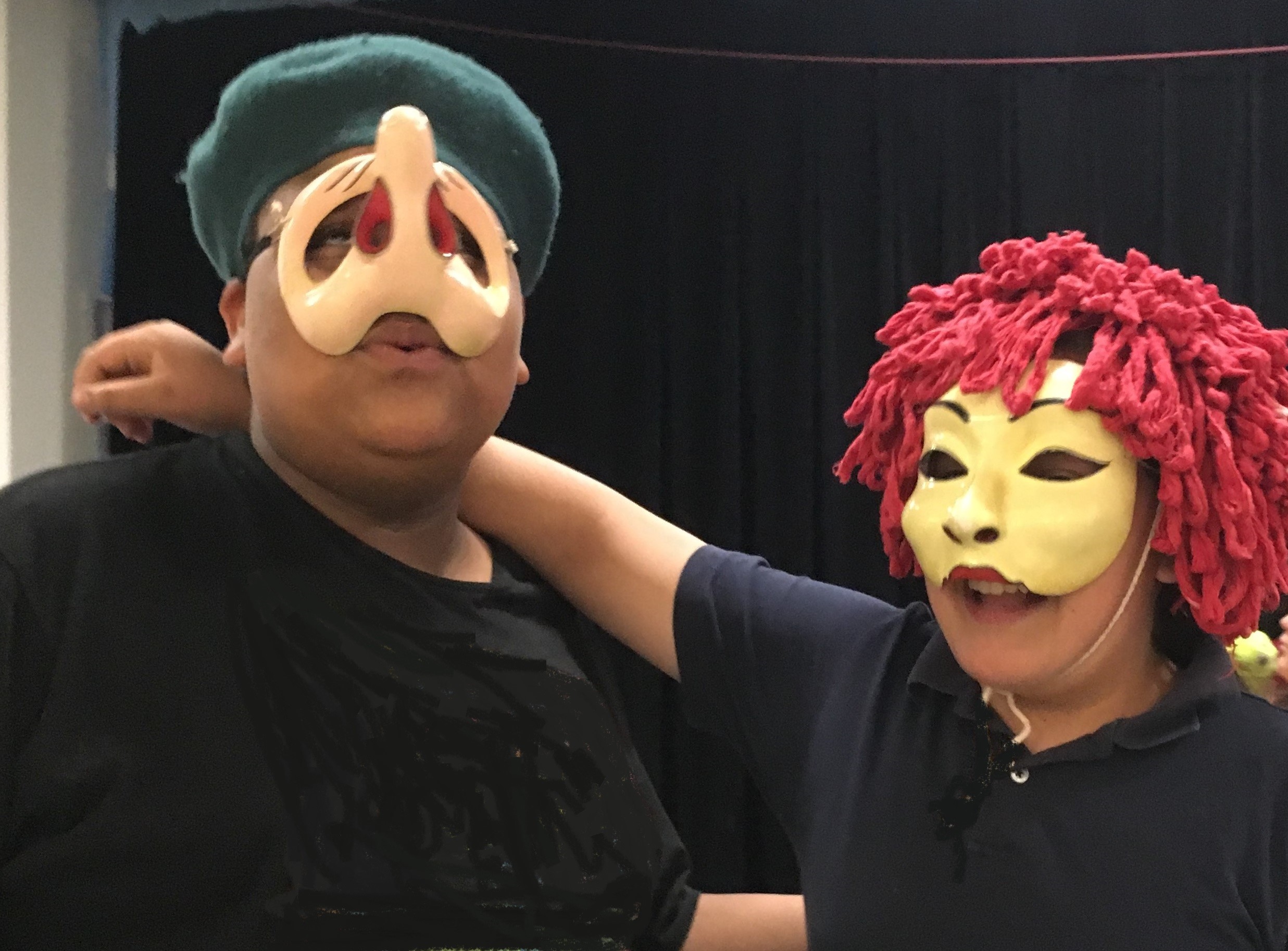 Early Years
Our first community collaborations engaged homeless lesbian, gay, bisexual and transgendered (LGBT) youth in the development of tolerance-promoting theatre and performance art. Through discussion and improvisation, the youth worked together to transform their experiences with homophobia into powerful plays: People Who Live in Glass Houses…, Street Dish and Friendly Fire. All three plays premiered at Highways Performance Space and were subsequently published by A.S.K. Theatre Projects in an anthology titled Friendly Fire: An Anthology of 3 Plays by Queer Street Youth. The play, Friendly Fire, was commissioned by Peter Sellars and A.S.K. Theatre Projects for the L.A. Festival of the Arts and is the subject of the award-winning documentary film, Surviving Friendly Fire: The Making of a Street Kids Theatre Project, narrated by Sir Ian McKellen.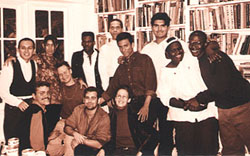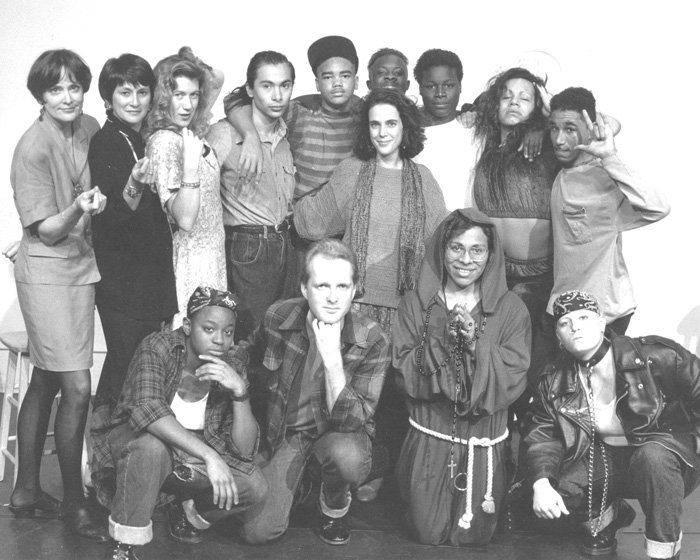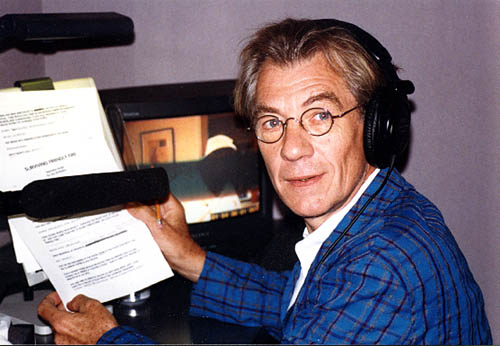 1997 - Expanding
From this experience, Fringe Benefits began to develop a broader mission: to work with and for youth to promote respect and appreciation for all forms of diversity. Since 1997, we have been developing our programs in response to the needs and interests of our ever-expanding community of youth, educators, parents and others wrestling with social justice issues. We collaborate with individuals and communities to examine their experiences with discrimination and diversity, and develop ways to support those under attack by creating thought-provoking, consciousness-raising theatre.
Three School Tour Shows
Fringe Benefits employed this successful model of community collaboration to create our high school and middle school shows, Turn It Around! and Clothes Minded?, and our acclaimed Cootie Shots: Theatrical Inoculations Against Bigotry.  As with our first shows, we premiered  these three plays at Highways Performance Space. 
Collaboratively created by over 200 LGBTQ+ and Allied students, educators and parents, Turn It Around! (aka 90210 Goes Queer)  gives the audience a behind the scenes and in the margins perspective on Homecoming Week from the viewpoints of students who aren't straight, white and/or wealthy. Lianne Schirmer directed the production which toured Southern California high schools in 1998.
Created by a team of Fringe Benefits artists in collaboration with over 300 youth from L.A., Orange County & NYC, Clothes Minded? — a theatrical deconstruction of teen magazine–offers a humorous, intense, thought-provoking window into how 21st Century youth are confronting bigotry in their schools. Tracy Young directed the original production and created the show's sound design. Deborah Lavine directed the subsequent tour show.
Cootie Shots was created by a team of over 500 youth, parents, educators and artists  to provide a fun and constructive way to help elementary school students understand, respect, and celebrate diversity. From 1999 to 2002,  and then again in 2004, Fringe Benefits toured Cooties Shots to elementary schools, theatres, bookstores, and community centers. Laurie Woolery directed the premiere. Professor Daniel-Raymond Nadon directed the Fifth Anniversary production. Dubbed "an American art trophy" by Art in the Public Interest, Cootie Shots was published by Theatre Communications Group as an illustrated anthology of 54 plays, songs and poems. The contributing artists include  Pulitzer Prize-winner Tony Kushner, MacArthur Fellowship recipient Luis Alfaro and Academy Award winner Debra Chasnof. Theatre companies, schools and community groups regularly contact Fringe Benefits letting us know of their plans to use the book Cootie Shots as a platform for addressing discrimination in their communities.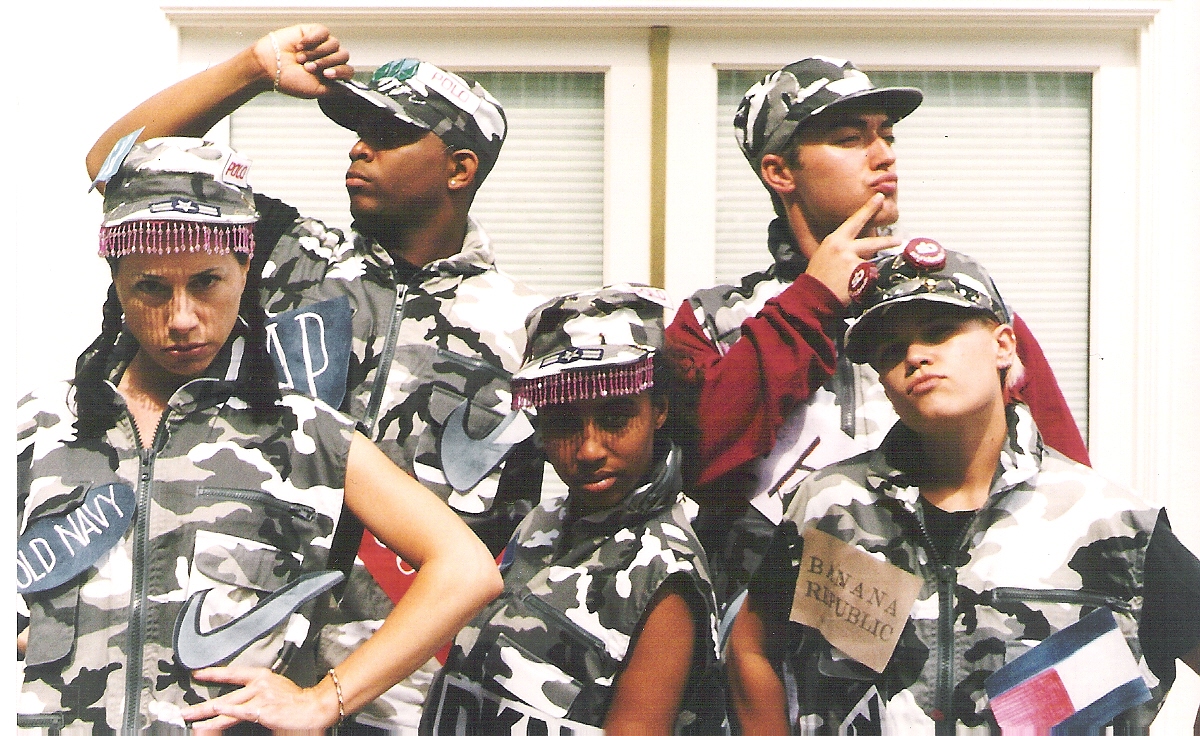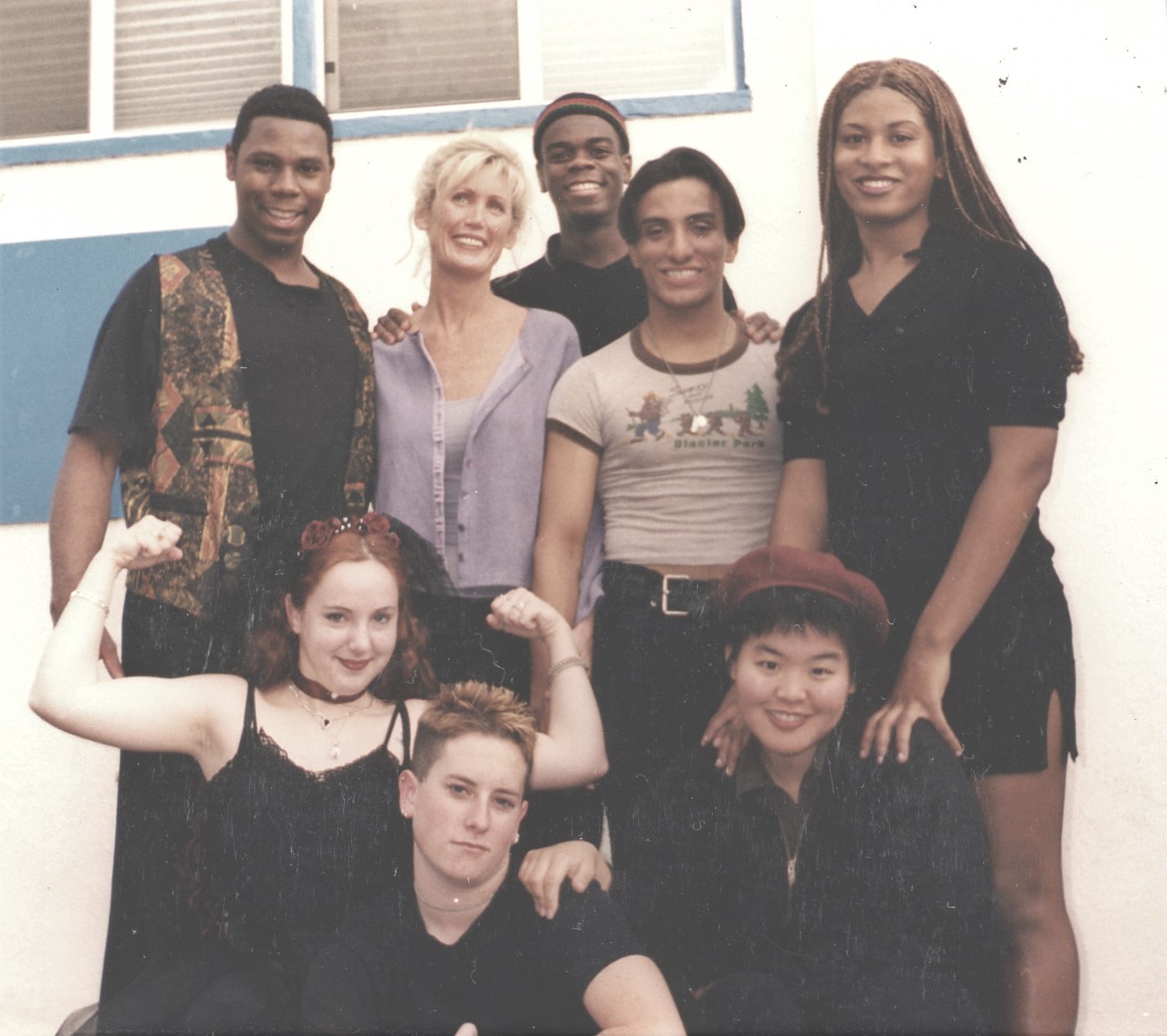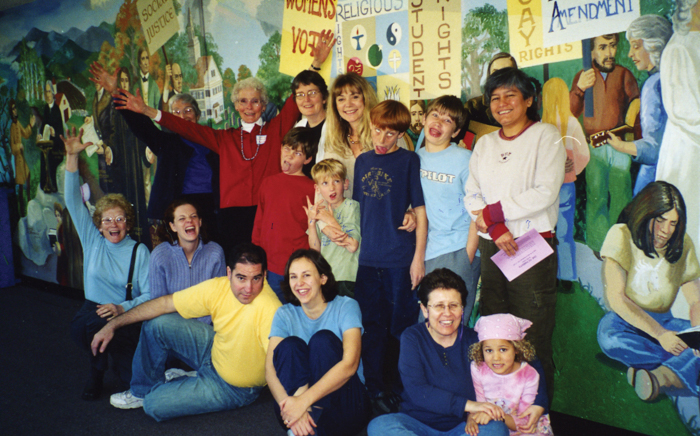 Mitos, Ritos y Tonterias
In 2001, after observing Cootie Shots' positive impact on their children, mothers in the Every Child A Learner (ECAL) Program at Sharp Avenue Elementary School and in the Pedagogy for Accelerated Learning (PAL) Program at San Fernando Elementary School in Pacoima asked Fringe Benefits to work with them to create a show to help their community understand how harmful gender bias and homophobia are to all children. The mothers had observed that children exposed to demeaning sexist, chauvinistic and/or homophobic speech and behavior experience low self-esteem and often engage in discriminatory, destructive and self-destructive behavior. During our first collaborative script-development workshop, the mothers determined that we would reach our intended audiences best by creating an educational, yet entertaining, video comprised of humorous scripted scenes and hard-hitting documentary segments. To create the video, Mitos, Ritos y Tonterias (Myths, Rites and Silliness), Fringe Benefits collaborated with over 60 talented Latinx artists, parents, and community leaders. Fringe Benefits Artist Lianne Schirmer served as the head writer, dramaturg and director.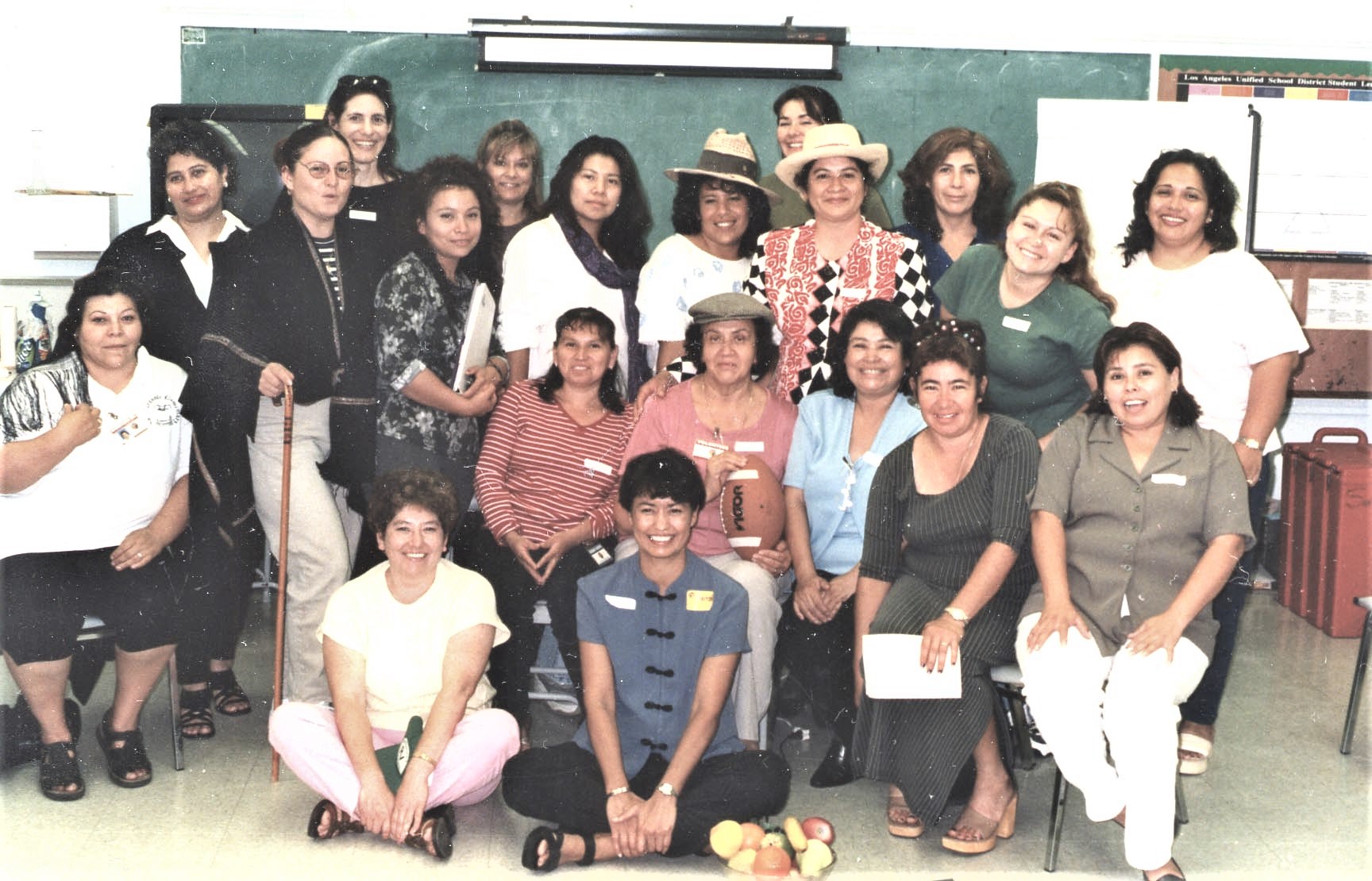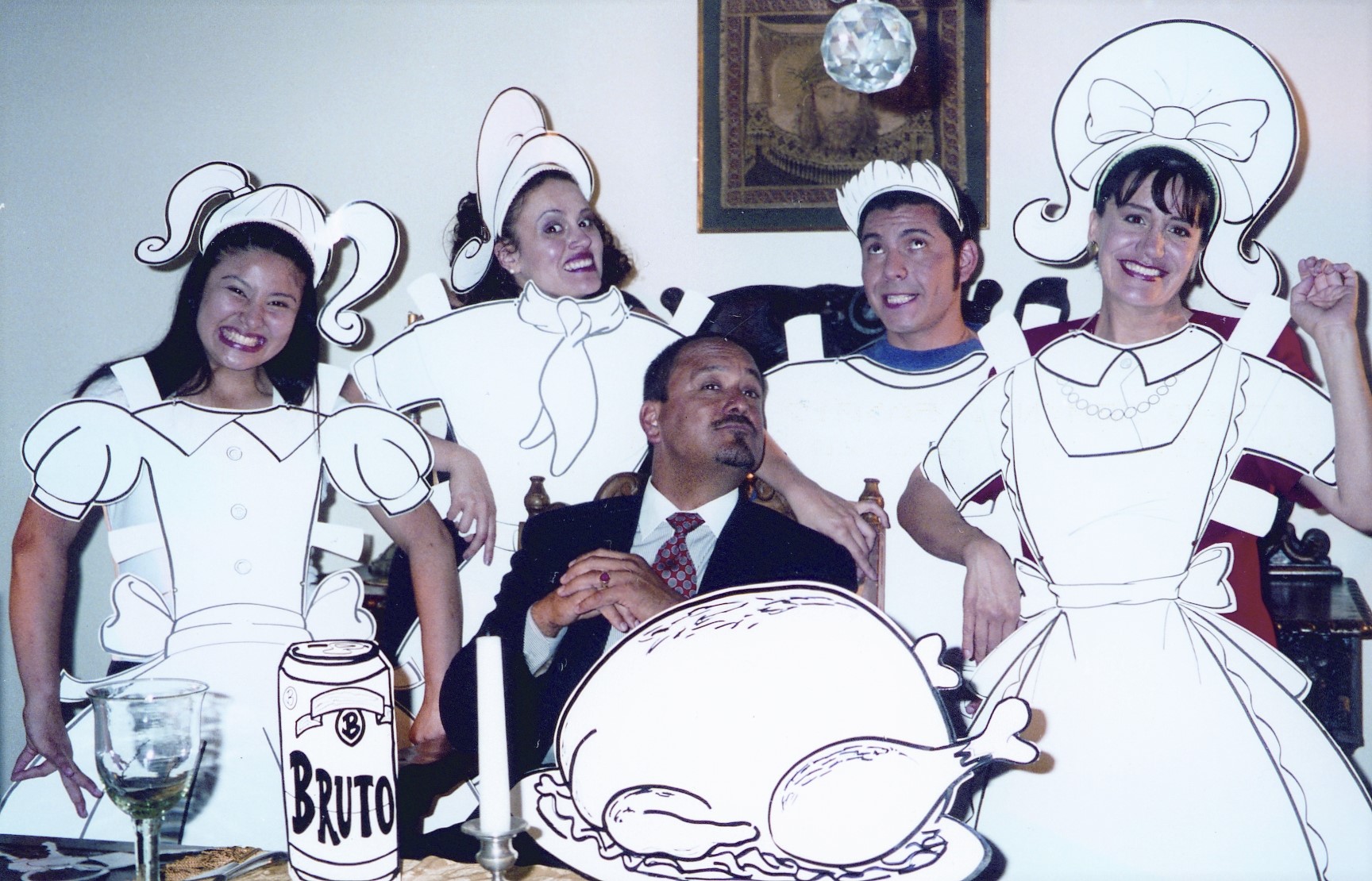 Theatre for Social Justice (TSJ) Workshops
After enjoying our productions, students and educators have been eager to learn our play devising techniques in order to dramatize their own stories. In 2001, we created Theatre for Social Justice Workshops to meet this need. In these customized workshops, two Fringe Benefits teaching artists work collaboratively with participants to create a play addressing a discrimination issue affecting their school. Since May 2001, we have led over 150 TSJ workshops, with students and educators, from elementary school through graduate school, as well as with individuals in a wide range of community and religious organizations.
Through a TSJ Workshop at Pio Pico Middle School in Los Angeles, students created and performed "Liberty and Justice for All: Breaking Down the Pyramid of Hate."  ACLU lawyer Marth Matthews described the play as "a wonderful anti-bias education tool, not only for students but also for teachers and administrators," as well as "a perfect opening segment for the teacher training model we are developing, to ensure full implementation of the Student Safety and Violence Prevention Act of 2000 (AB 537)."  Educators in Mobil, Alabama used our TSJ Workshop to develop an interactive Keynote Presentation for Auburn University's 2013 Anti-Bullying Summit.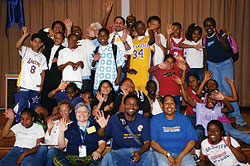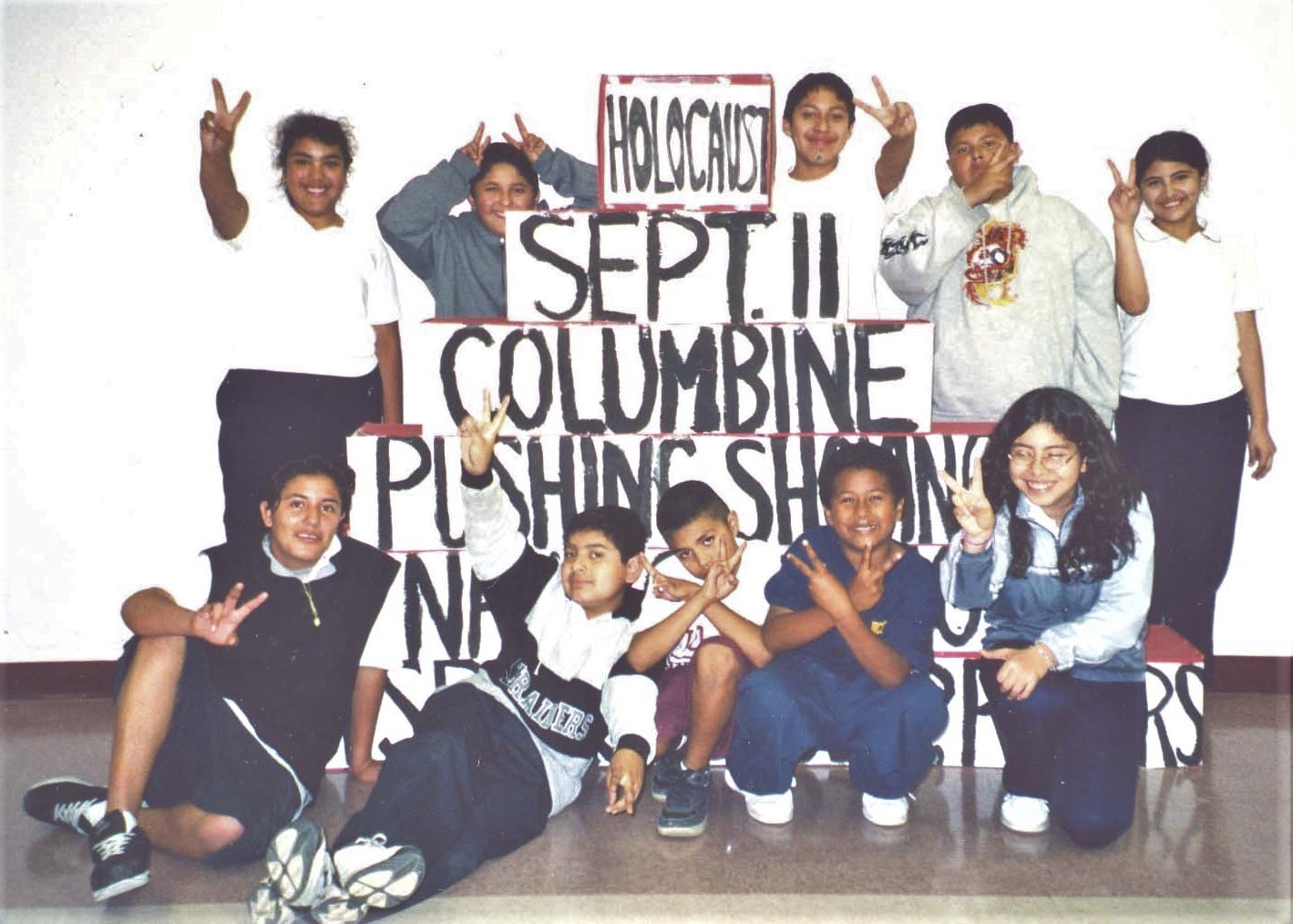 Theatre for Social Justice (TSJ) Residencies
The success of the TSJ Workshops led to requests from a number of schools for year-round Theatre for Social Justice (TSJ) Residencies. In fall 2002,  Fringe Benefits Teaching Artists Cristina Nava and Mike Gudex launched our first TSJ Residency at El Sereno Middle School in East Los Angeles. In 2003/2004 FBT Teaching Artists  Natalya Brusilovsky and Alex Casillas conducted a similar residency at Animo Leadership Charter High School. In 2004/2005, when Natalya took the residency to Animo Venice, three graduates of the 2002/2003 program joined her as teaching assistants. These year-long programs of weekly after-school and in-school workshops at El Sereno and Animo introduced residency participants to civil rights issues and movements, highlighting the role of the arts in various civil rights movements. Guest presenters included representatives from the Anti-Defamation League and the Constitutional Rights Foundation, as well as artists from Teatro Campesino, the Guerrilla Girls and MAD-TV. Throughout the residencies, the participants used what they'd learned to create and perform their own original plays tackling social justice issues on their campuses.
In 2002/2003, at Six to Six Magnet School in Connecticut, Fringe Benefits collaborated with Hope Fitzgerald of First Impressions to lead a Cootie Shots/Theatre for Social Justice Residency with the entire Six to Six school community. Over 400 students, Pre-Kindergarten through 8th grade, their families and the entire school staff participated in the residency from November through April. At the end of the year, when the students – all 26 classes – performed their original plays, songs and poems, Principal Leslie Alexander remarked that, "The performances proved so clearly that children can make a difference in the world, by being activists in the name of erasing hate." The National Association of Multicultural Educators named Six-to-Six "Multicultural Institution of the Year for 2003″ for this work.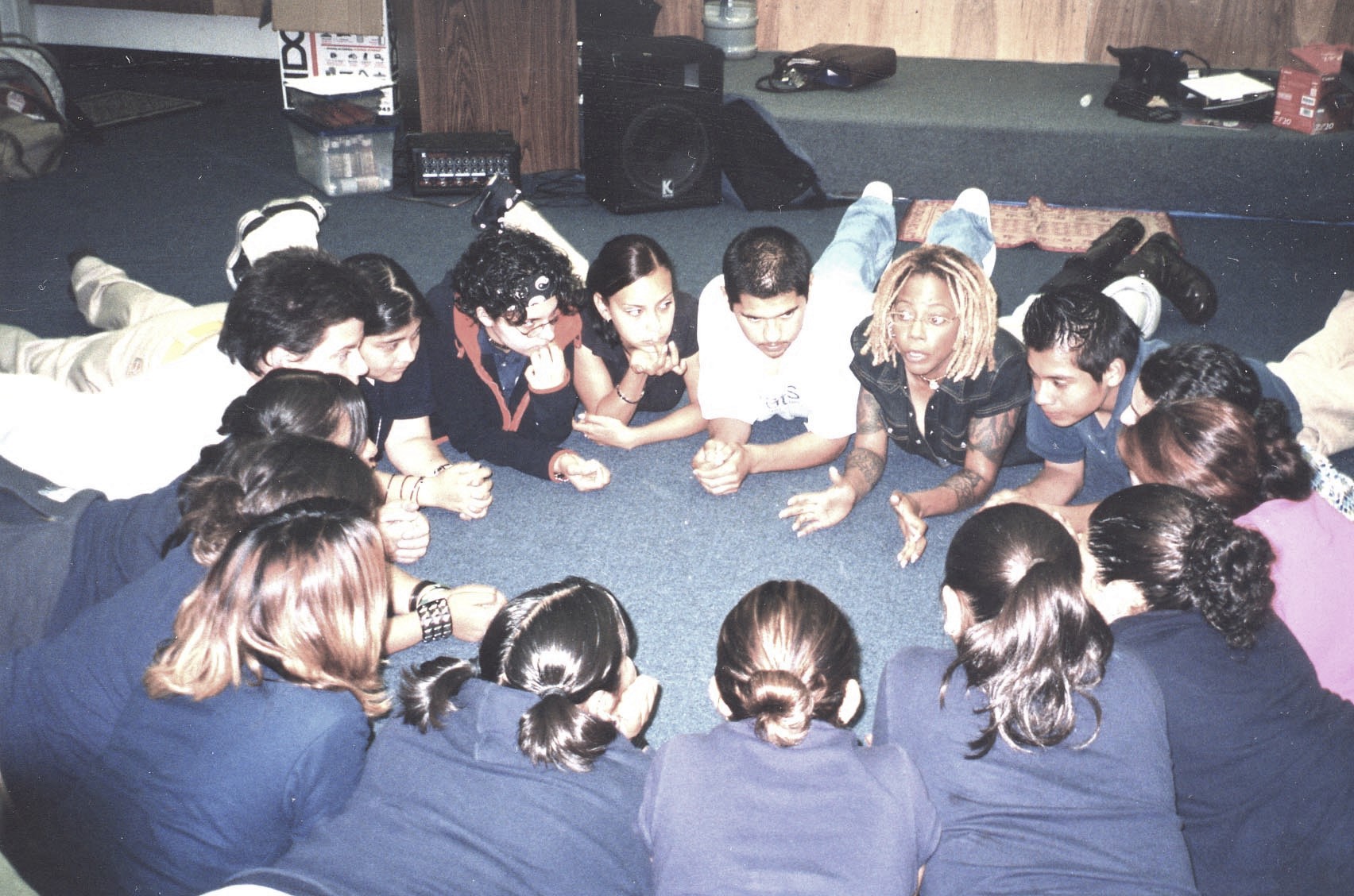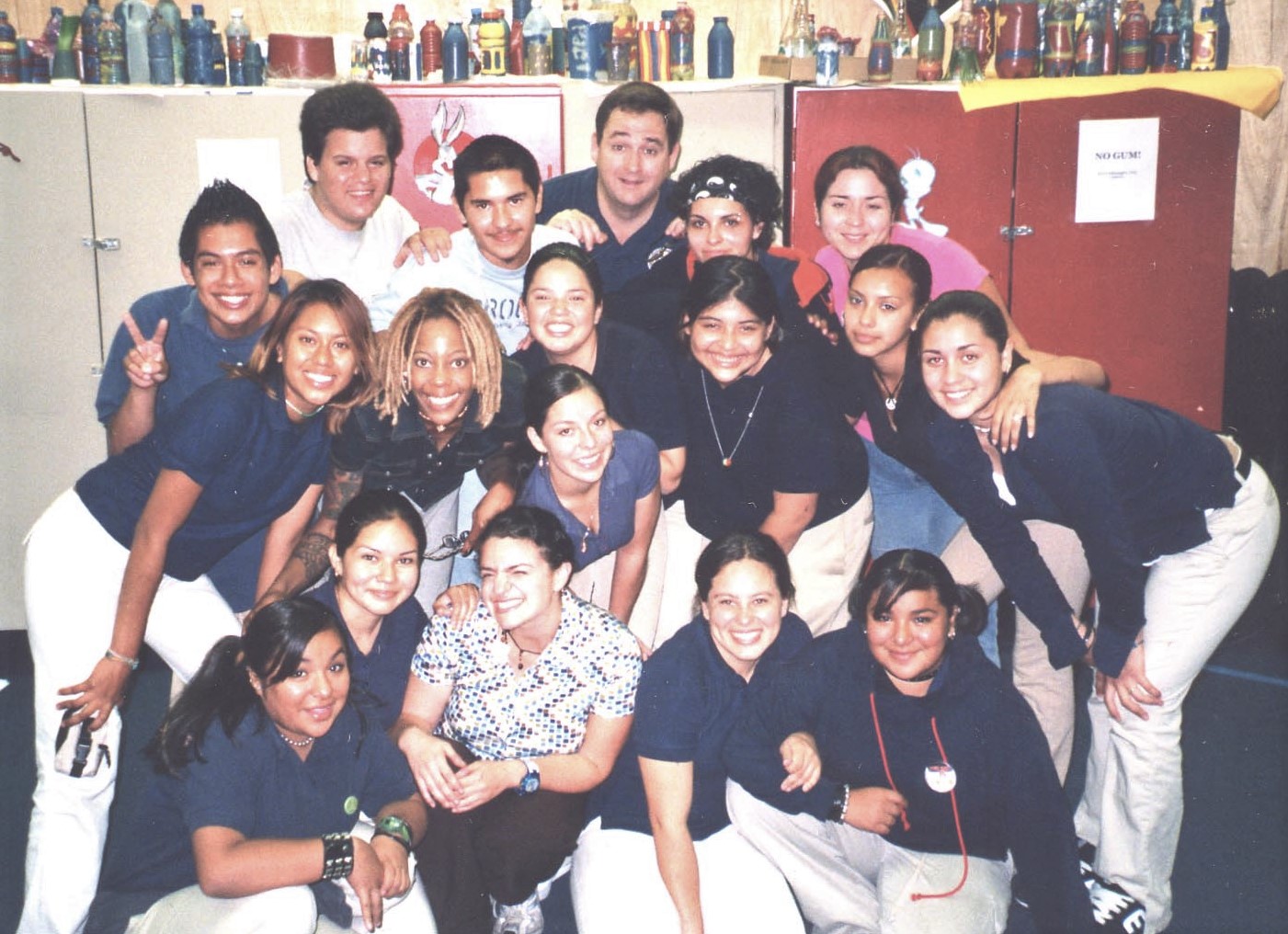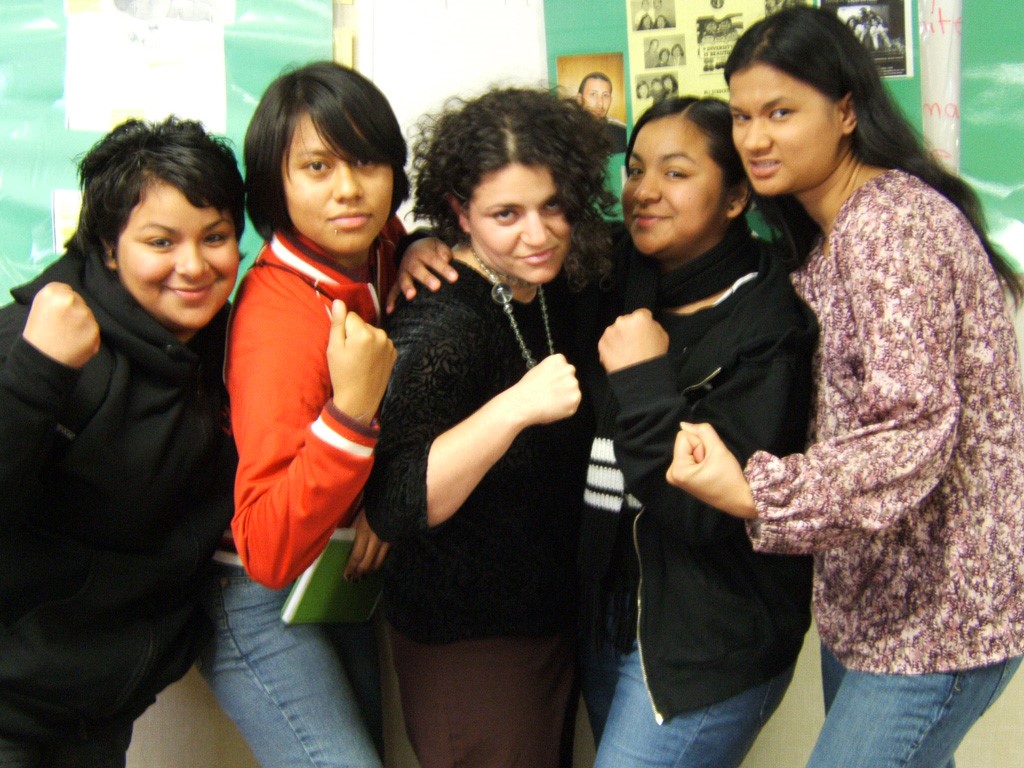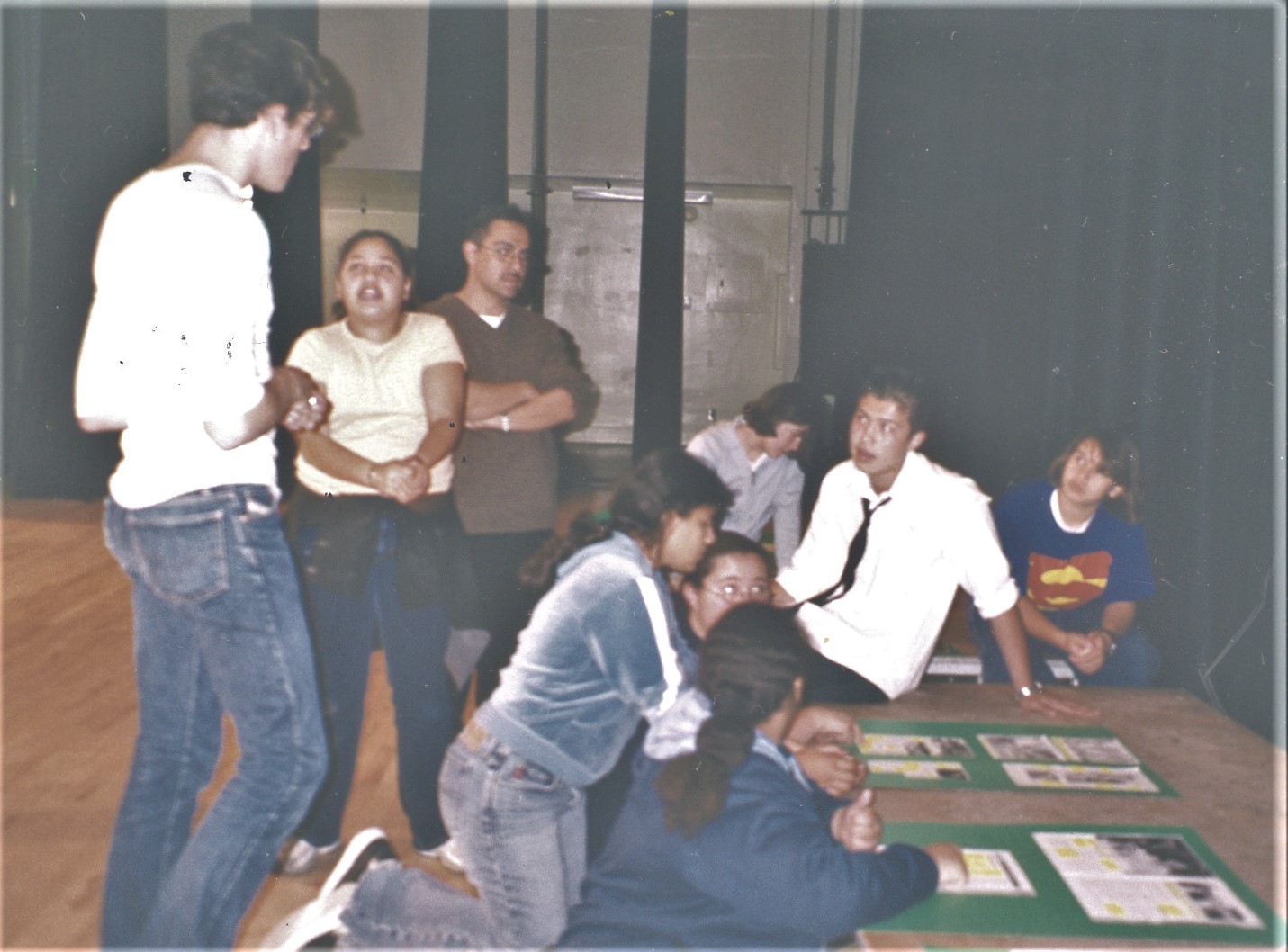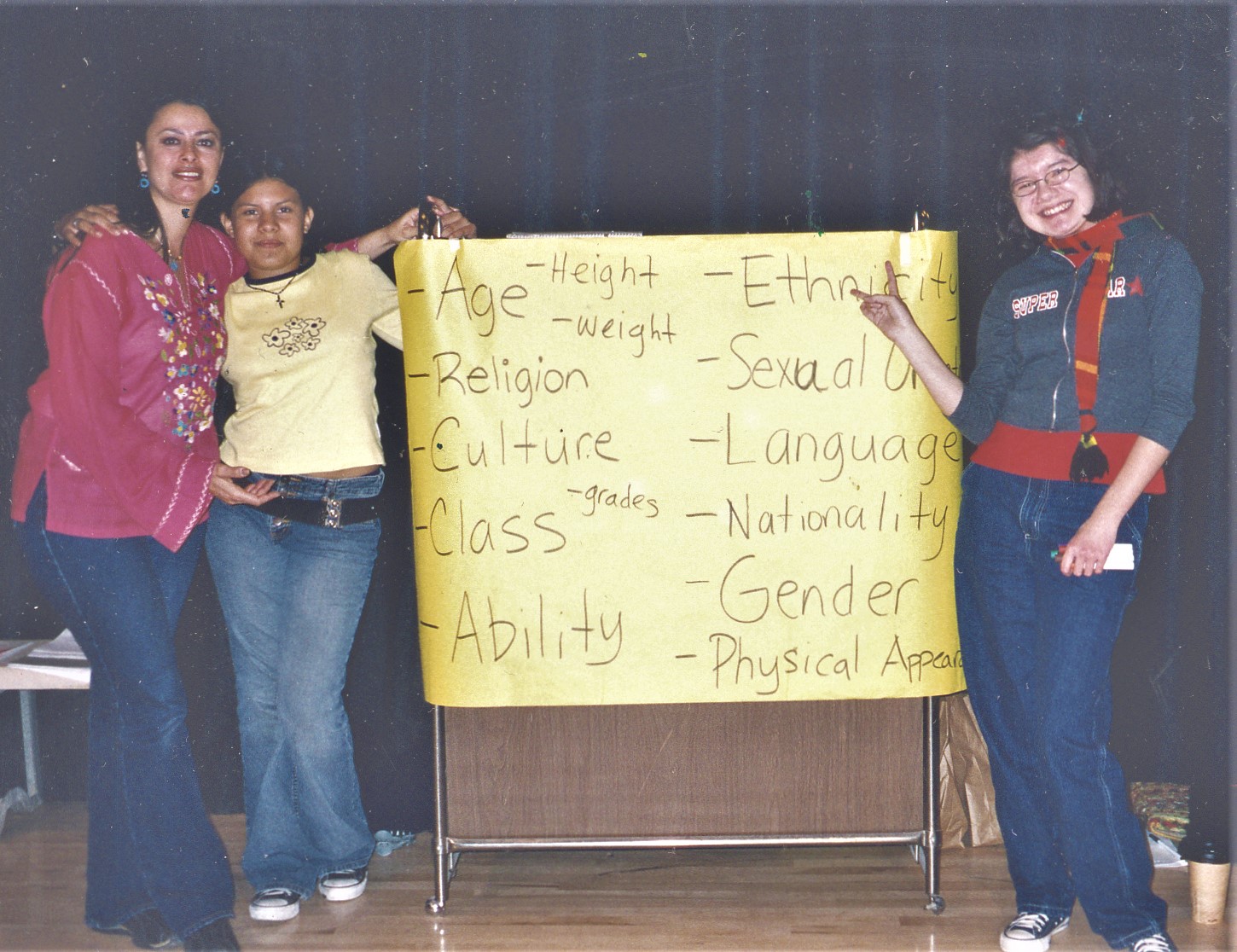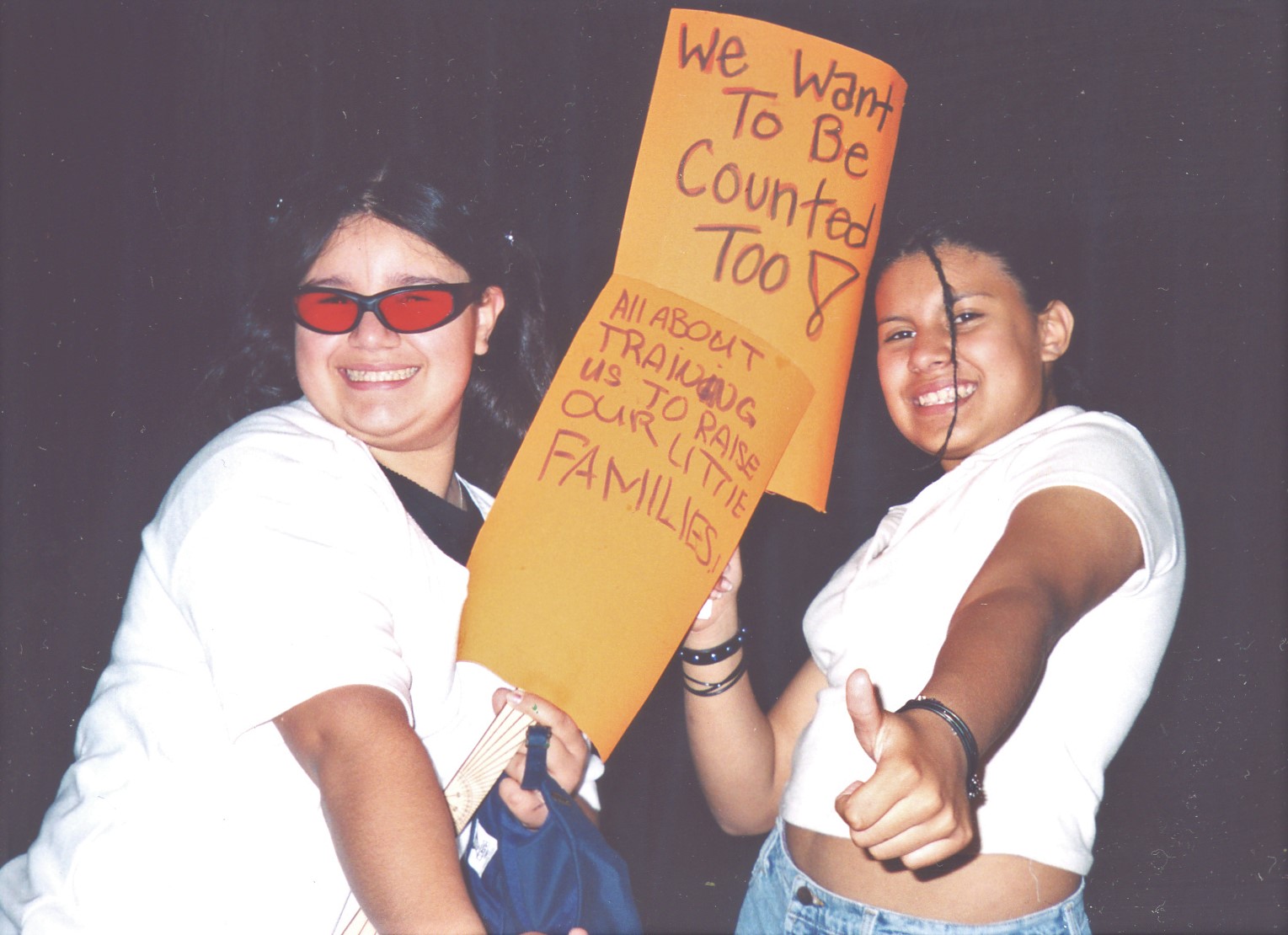 TSJ Institutes
In 2004, we began conducting week-long Theatre for Social Justice Institutes throughout the United States. In our first TSJ Institute, we collaborated with fourteen middle school students, most of whom had never done theatre before. At the end of our week together, the students performed their "MLK, Jr. Respect Week" play for three assembly audiences, reaching the entire student body. Their play included testimonials from the youth about their experiences with discrimination. Also, in early 2004, we conducted an Institute in Spokane, Washington focusing on discrimination based on socio-economic status. The Spokane Institute involved collaborators from numerous community organizations as well as Whitworth College Theatre and Politics Department students and faculty. Since January 2005, we have conducted  25 TSJ Institutes throughout the United States, and in Australia, Canada and the United Kingdom.  Over one thousand artists, activists, educators, and students collaborated to create activist plays in these Institutes.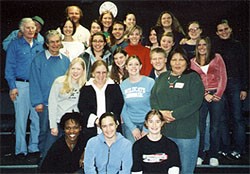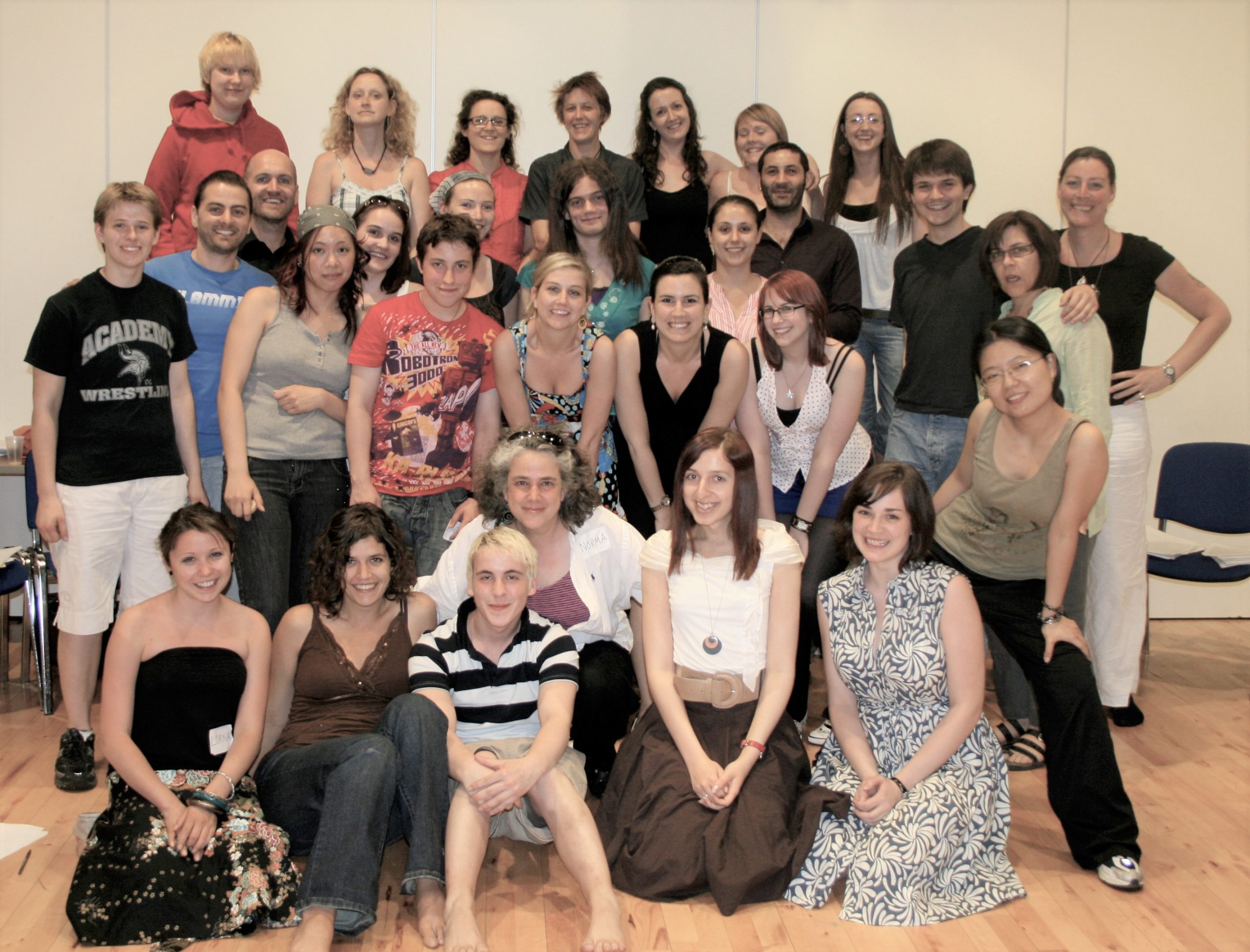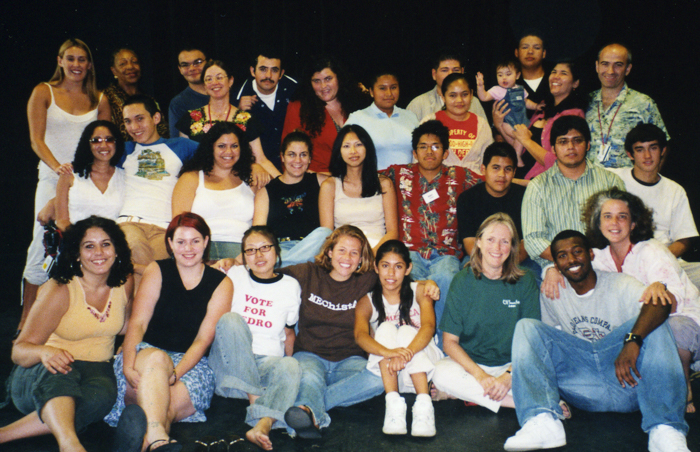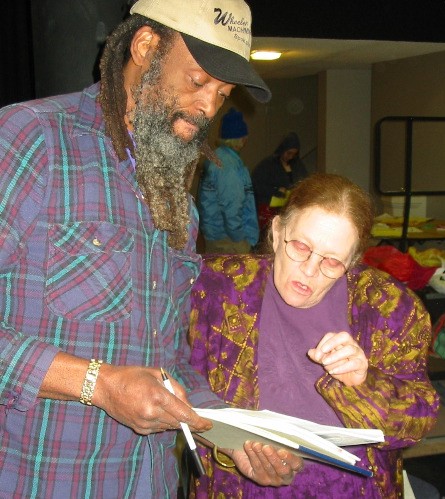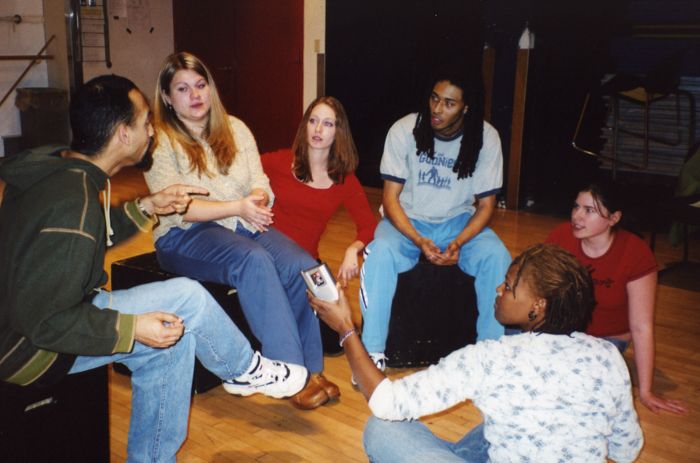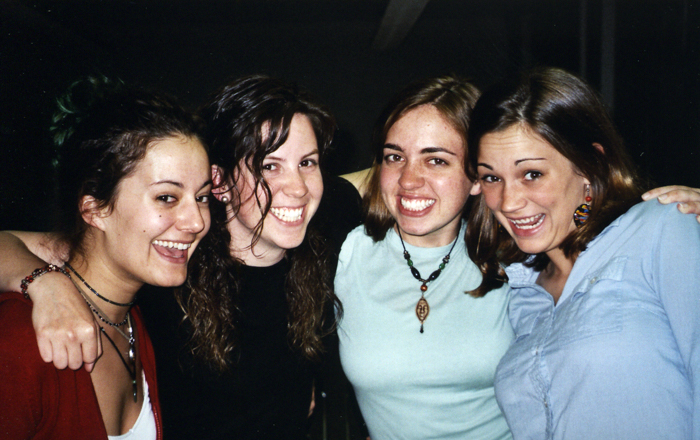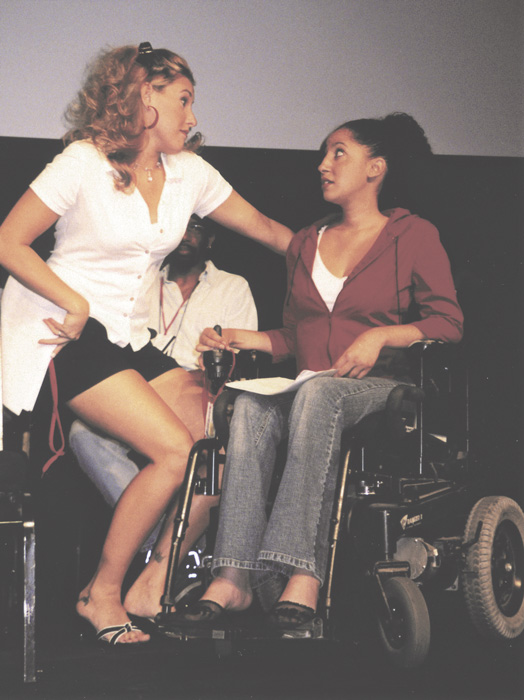 Community Skills-Sharing Workshops
From 2002 to 2006, , Fringe Benefits collaborated with the Center for Theatre of the Oppressed and Applied Theatre Arts, Los Angeles (CTO/ATA/LA) to host a Theatre and Social Justice Community Skills Sharing Workshop Series. Through this series, we offered youth, educators, artists, grassroots activists and many other interested individuals free and pay-what-you-can arts and activism workshops. The offerings have included trainings in Spoken Word, Song Writing, Commedia dell'arte, Suzuki/Viewpoints, as well as Forum Theatre, Legislative Theatre, and Rainbow of Desire, among others. Workshop topics ranged from community-building to the Patriot Act to aggressive military recruitment in schools. Jennifer Miller, Founding Director of Circus Amok led a workshop in "Circus Skills for the Revolution."  Theatre activist Mady Schutzman and ACLU attorney Martha Matthews conducted a "Theatre, Activism and the Law" worksop. USC Professor Brent Blair facilitated a workshop in "Artistic Tools for Grassroots Activism" along the L.A. Youth Justice Coalition. The latter culminated in a Legislative Theatre performance that prompted L.A. City Councilmember Martin Ludlow to promise the audience that he would advocate for the legal reforms they'd requested.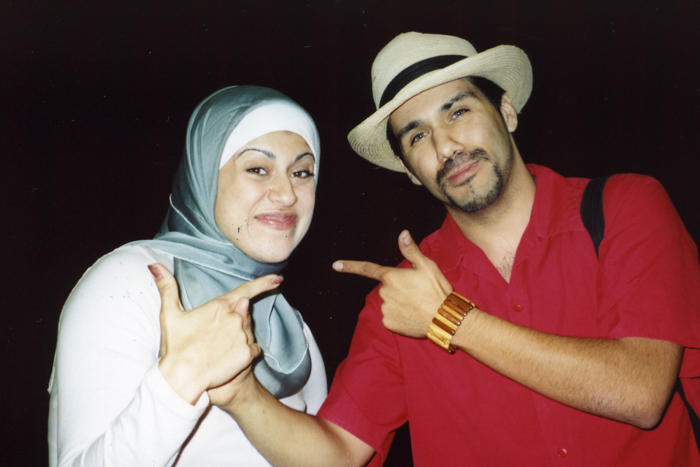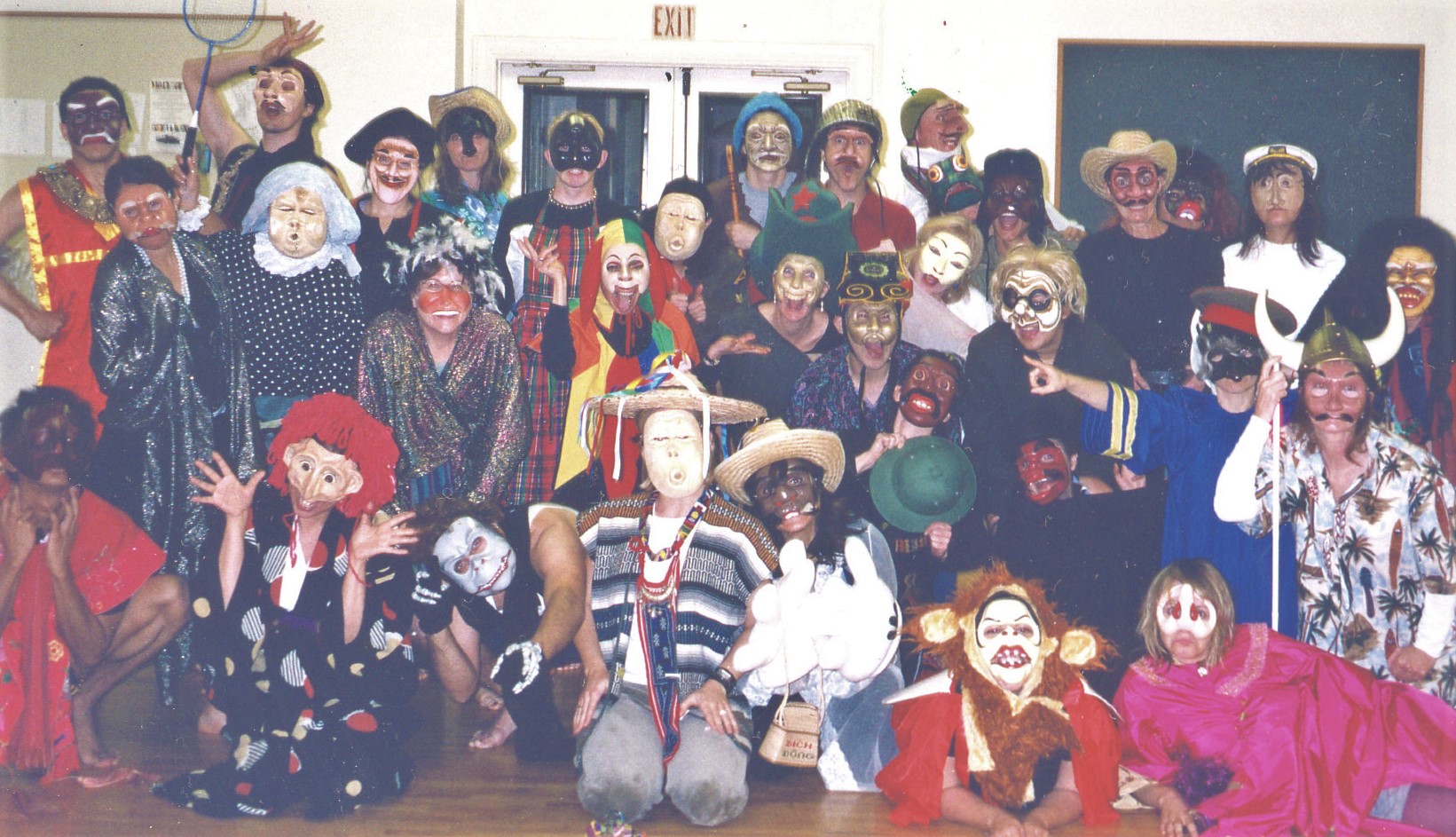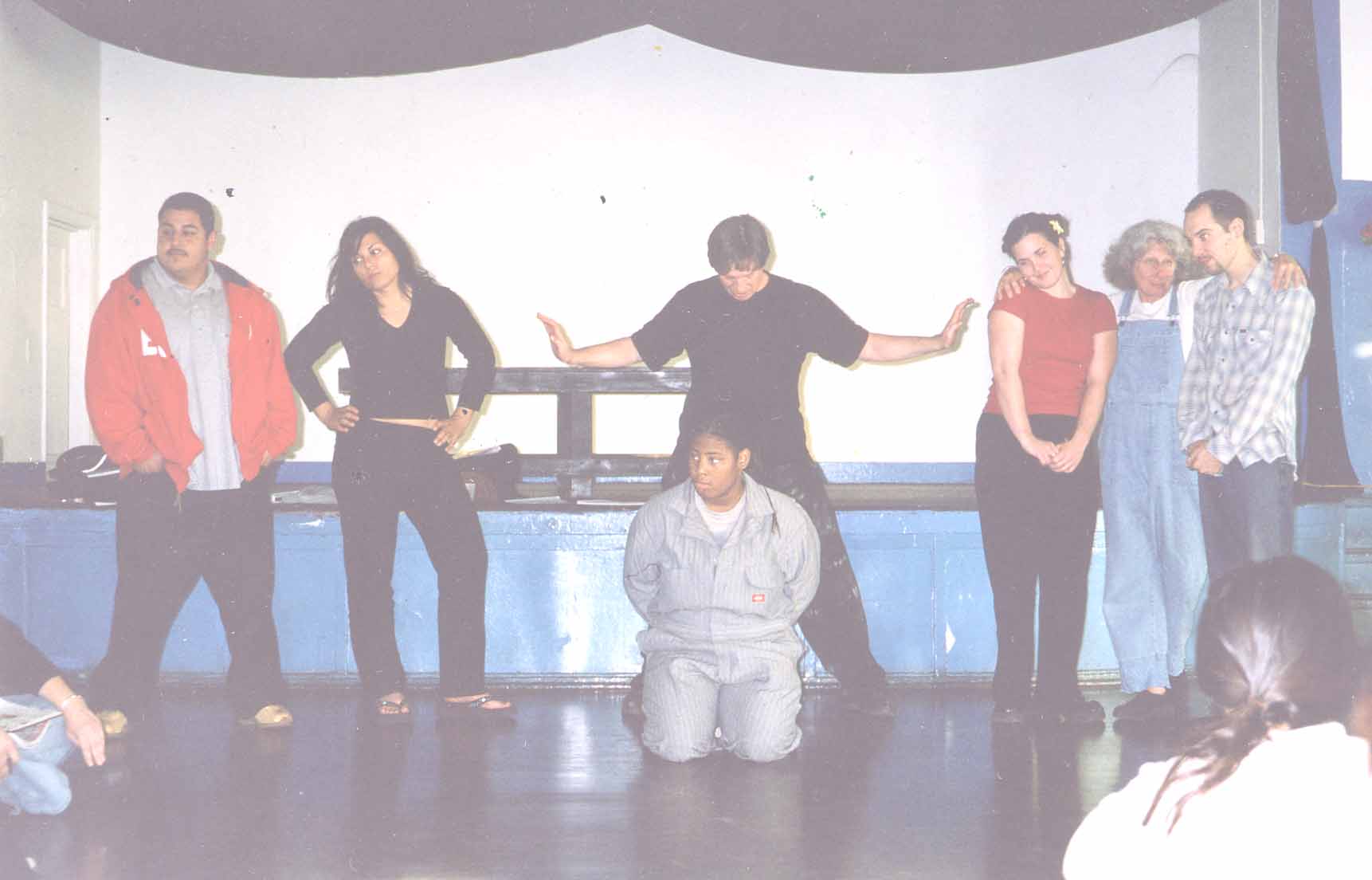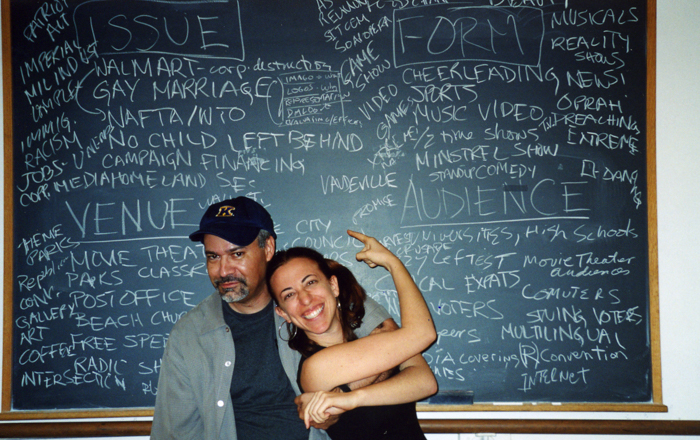 LGBTQ+ & Allied Theatre Think Tank
From 2002 to 2006, our Think Tank for Addressing LGBTQ+ Issues in Schools brought together LGBTQ+ and allied youth and adults to collaboratively create plays addressing homophobia and transphobia in high schools. A number of the Think Tank participants performed in Gender Trans/Dance which premiered at the 2003 Models of Pride Conference in Eagle Rock. Fringe Benefits Artist, Cynthia Ruffin created and directed the play to explode some of the myths and stereotypes about transgendered people. Fringe Benefits Artist Michael Gudex collaborated with Project Q youth to create A Day of Silence, a Forum Theatre play which we premiered at the 2003 Pedagogy and Theatre of the Oppressed (PTO) Conference in Milwaukee. In 2004, our Think Tank partnered with Cornerstone Theater and the Gay, Straight Alliance Network, to create Break the Silence!, a series of plays designed to be used in schools to raise awareness about anti-LGBTQ+ discrimination. Think Tank members helped each other develop a wide array of pieces—from a Judge Judy-esque parody playfully breaking down myths about bisexuality to a verse drama exploring the stories of two mothers, Judy Shepard and MamieTill , both of whom became powerful advocates for human rights after losing a son to a hate crime. We previewed a number of the pieces for PFLAG audiences, and were honored to have Ellen Crawford and Yvette Freeman Hartley join us to portray Judy Shepard and Mamie Till.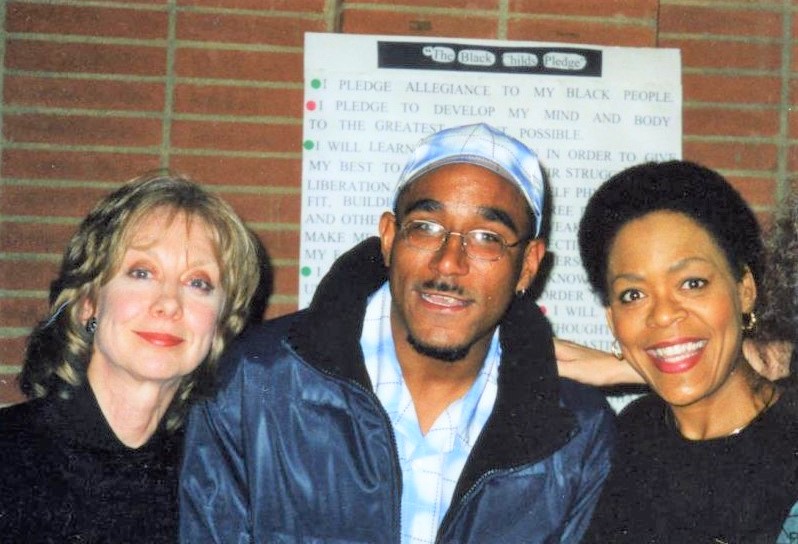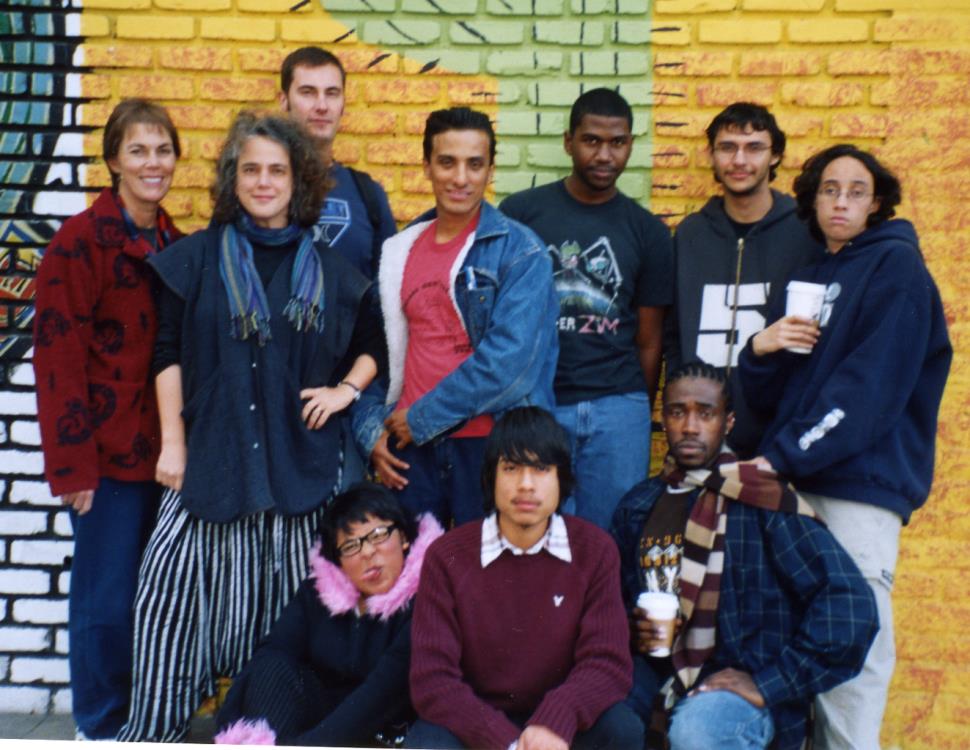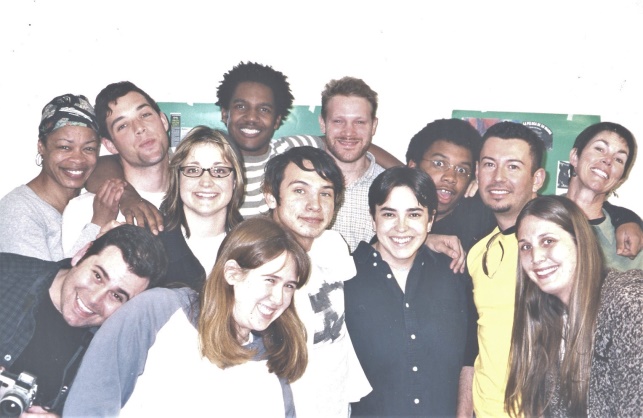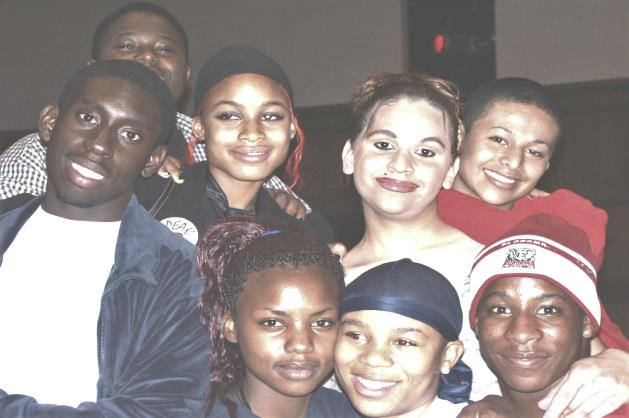 Ally Empowerment/"Common Ground" Workshops
Since 2002, we have offered our Ally Empowerment Workshops to a wide range of students,  as well as educators, social workers, and community members of all ages.  In these workshops, participants collaboratively explore constructive ways to tackle discriminatory behavior. Through story-sharing, discussion and a variety of theatre and anti-bias exercises we work with the participants to examine discrimination in the abstract and as it directly affects their lives. Participants then use a combination of Augusto Boal's Forum Theatre and Fringe Benefits' "Rewind & Fast-Forward" improvisational theatre techniques to bring these stories to life, to explore motivations and consequences of discriminatory behavior, and to practice constructive ways to respond to and prevent discriminatory behavior.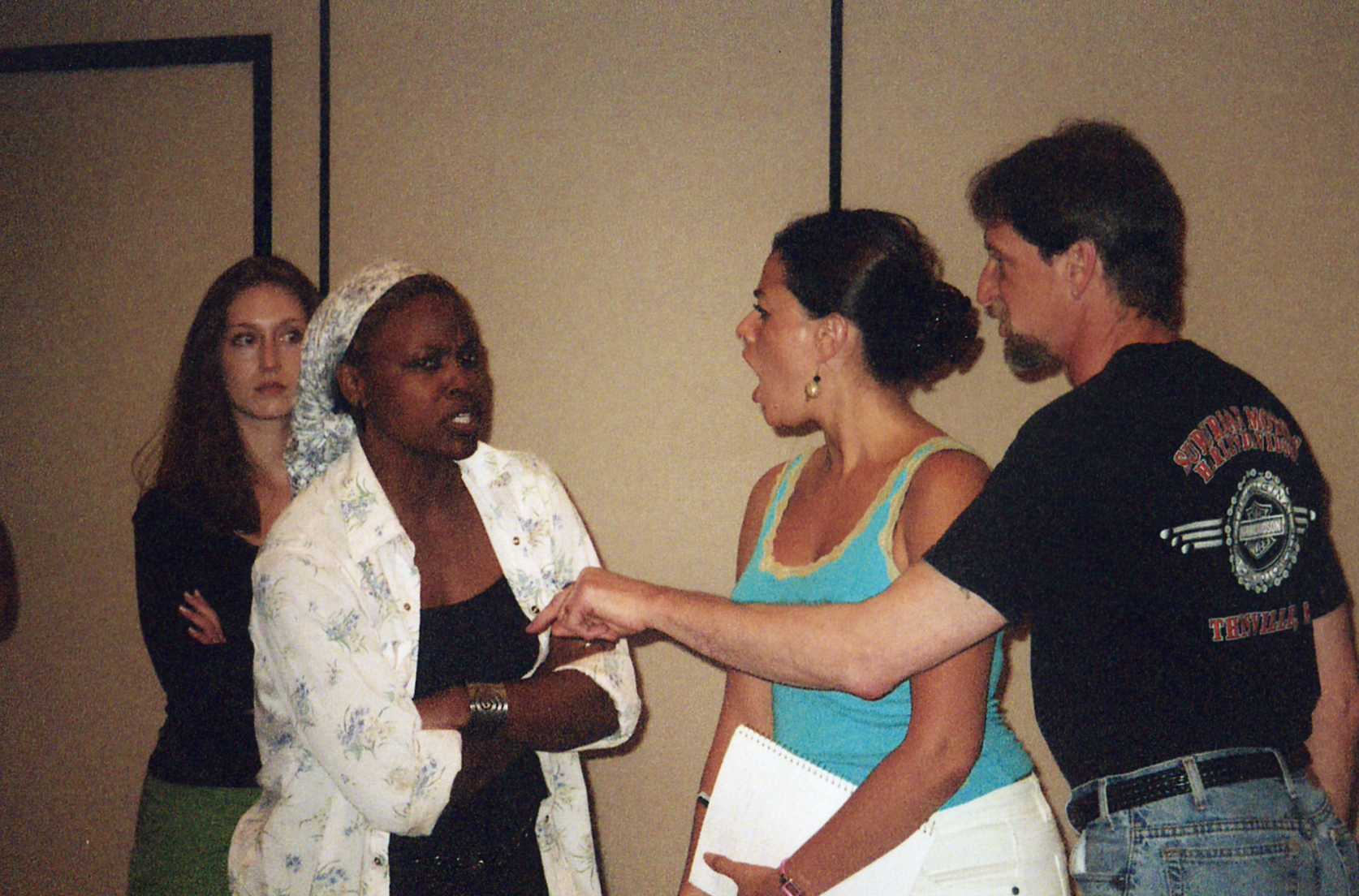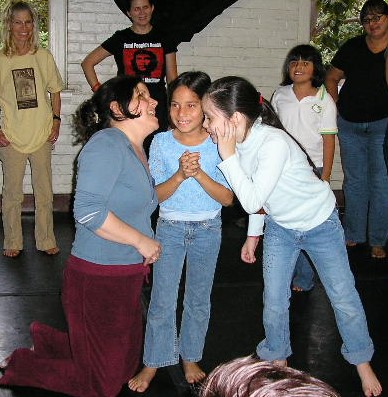 Stand Up & Speak Out Residencies
From 2014 to 2019, we led an innovative Theatre for Social Justice partnership with Southeast Middle School (SEMS) in South Gate, Los Angeles County.  The partnership brought SEMS students together with Fringe Benefits teaching artists, Loyola Marymount University (LMU) Theatre and Political Science students, and Espérer Service Organization members. In each year-long, after-school residency the SEMS youth  examined discrimination in the abstract and as it directly affected their lives through variety of anti-bias exercises and discussions about social justice and human rights. And every year, through story-sharing, research, discussion, games, improvisation, writing and collaborative dramaturgy, they created thought-provoking activist plays and videos for student, community and online audiences. 
In 2015, LMU awarded the Maria Scheel, the student project leader one of their coveted Riordan Service Awards for her work creating and leading the residency. In 2015/2016, our teaching artists—Dani Corona, Savannah Lewison, and Tori DiGeronimo—earned "Hidden Heroes" awards for their work collaborating with the youth to create a tolerance-promoting play.  The young writer/performers of Beyond the "Isms"! concluded their original play chanting  "Stand up and speak out!" inspiring demands from their peers to start an anti-bullying club. In 2016/2017, we launched an Anti-Bullying Theatre Club with weekly after-school theatre and conflict resolution workshops, two all day assemblies with interactive, ally-empowerment plays in the fall, and a production of the youth's original play With Liberty & Justice for All?  in the spring.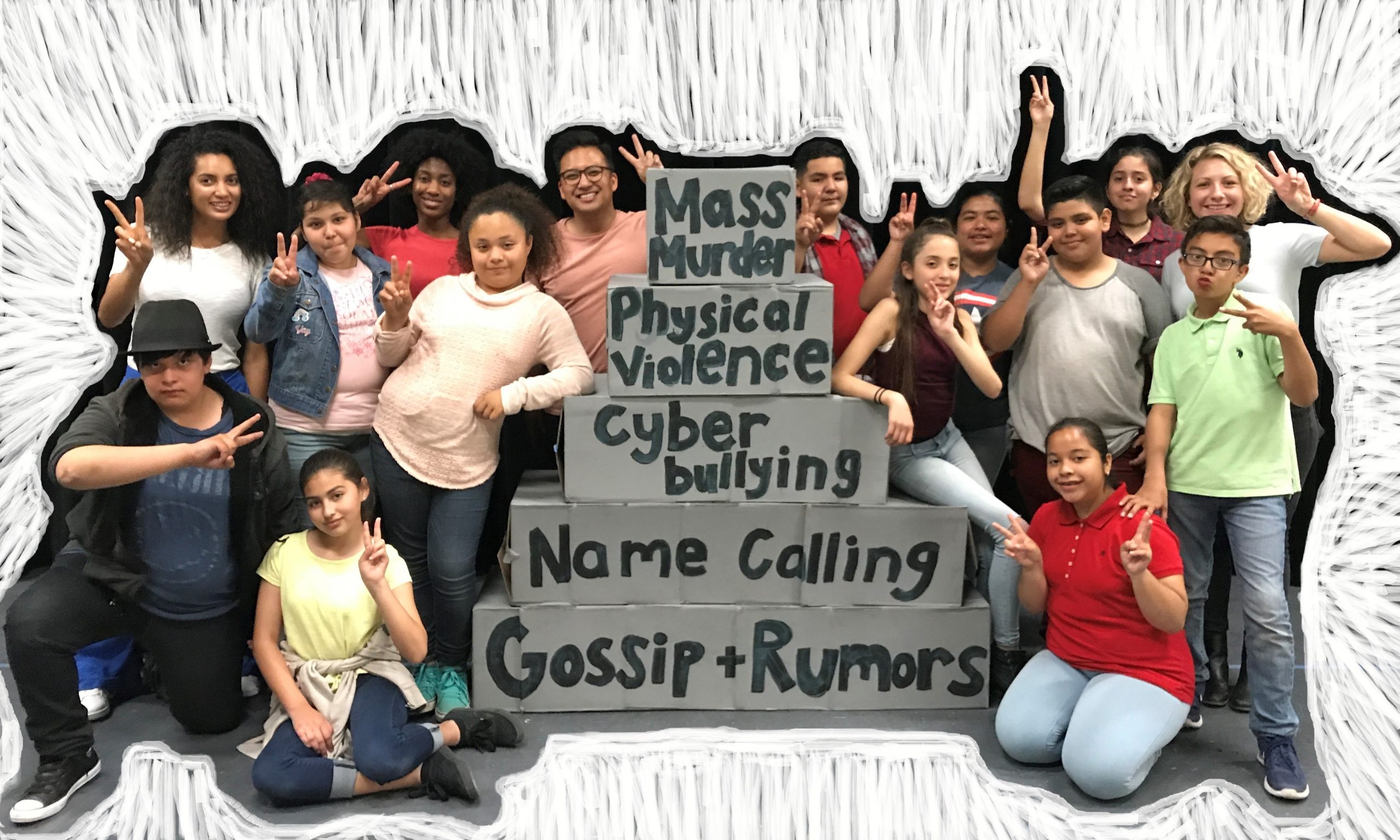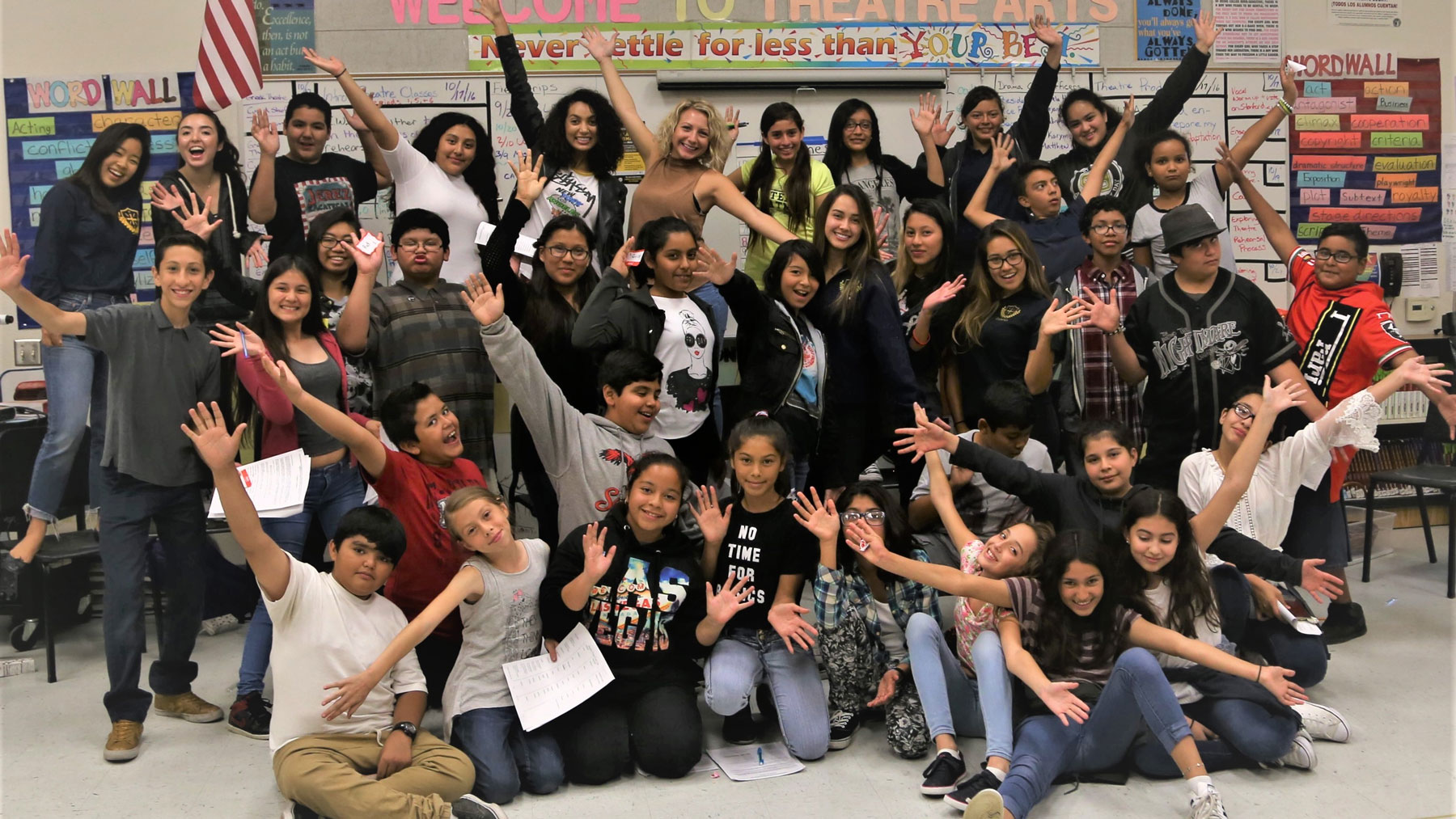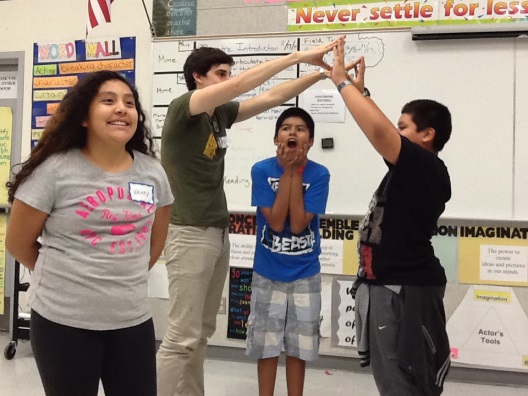 Stand Up & Speak Out Residencies (continued)
In Fall 2017, the new residency director, FBT Teaching Artist Tiff Williams invited elementary school students to share stories about the bullying they experienced. We received dozens of heart-breaking stories. Tiff and her support team of FBT teaching interns and Espérer volunteers then worked with the residency youth to transform the children's stories into short, engaging plays, monologues and Spoken Word pieces. In May 2018, the writer/performers toured their original production–titled Stand Up & Speak Out!–to local elementary schools, empowering another generation of kids to learn how to "Stand Up & Speak Out!" and stop discrimination in its tracks.
Our 2018/2019 "Stand Up & Speak Out! Videos for Social Justice Residency" involved SEMS students in civic engagement through the process of collaboratively creating short videos promoting media literacy and human rights in their school, their community and beyond. In the fall, the students examined the diverse ways news is shaped and communicated to the public, and learned how to discern the difference between fact-based and fake news. The youth then created short videos designed to equip their peers with similar media literacy and critical analysis skills, and to inspire them to become civically engaged. In the spring, the youth studied the "Universal Declaration of Human Rights" and considered the relevance of the rights articulated therein to their own lives and to the lives of other individuals in their community and throughout the world. Then they worked in small groups to create videos promoting constructive action to address issues of importance to them.  At the end of both semesters, the youth shared their videos with their peers in all-school assemblies, with their families in after-school gatherings, and with the wider community through the web.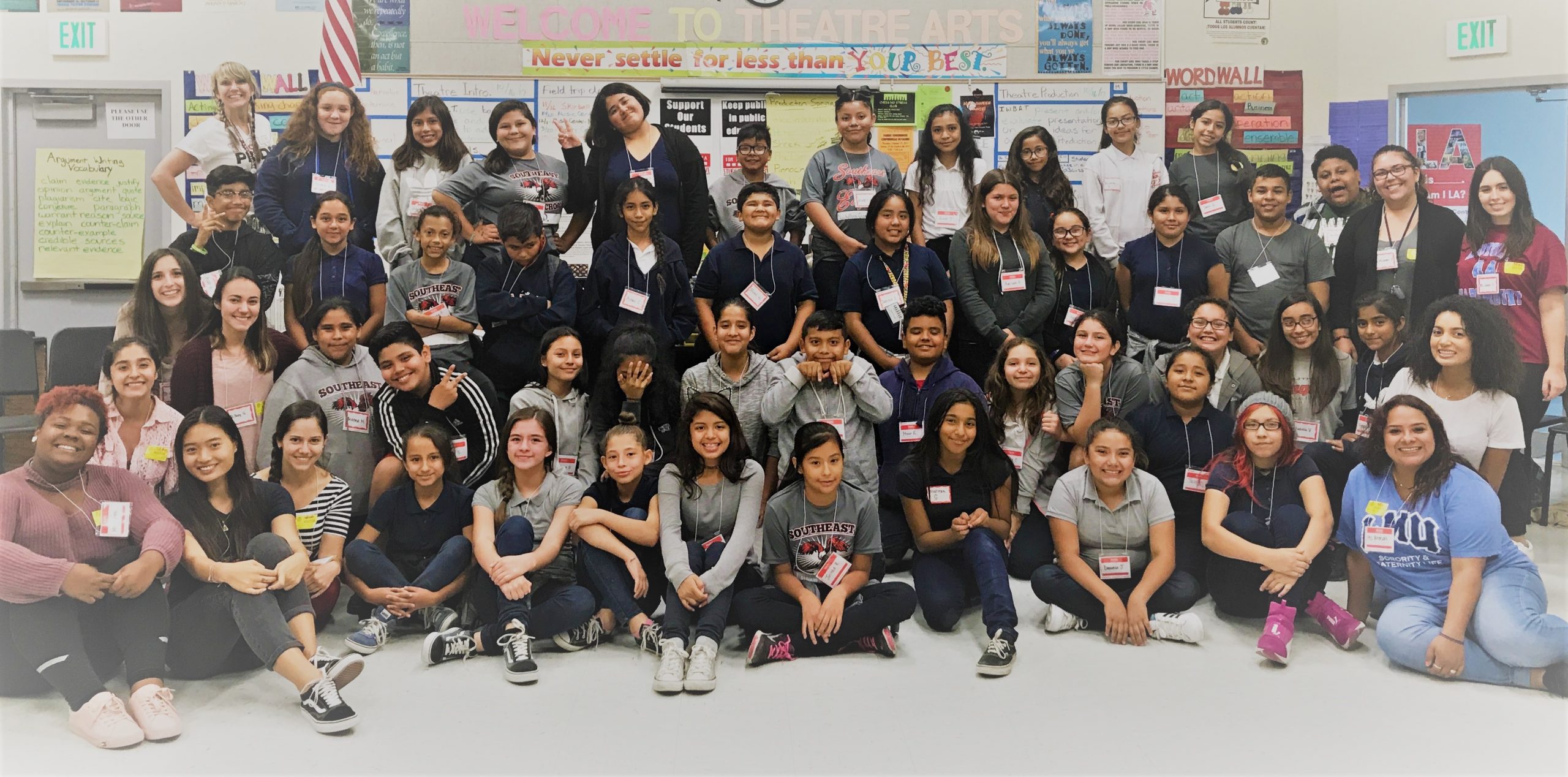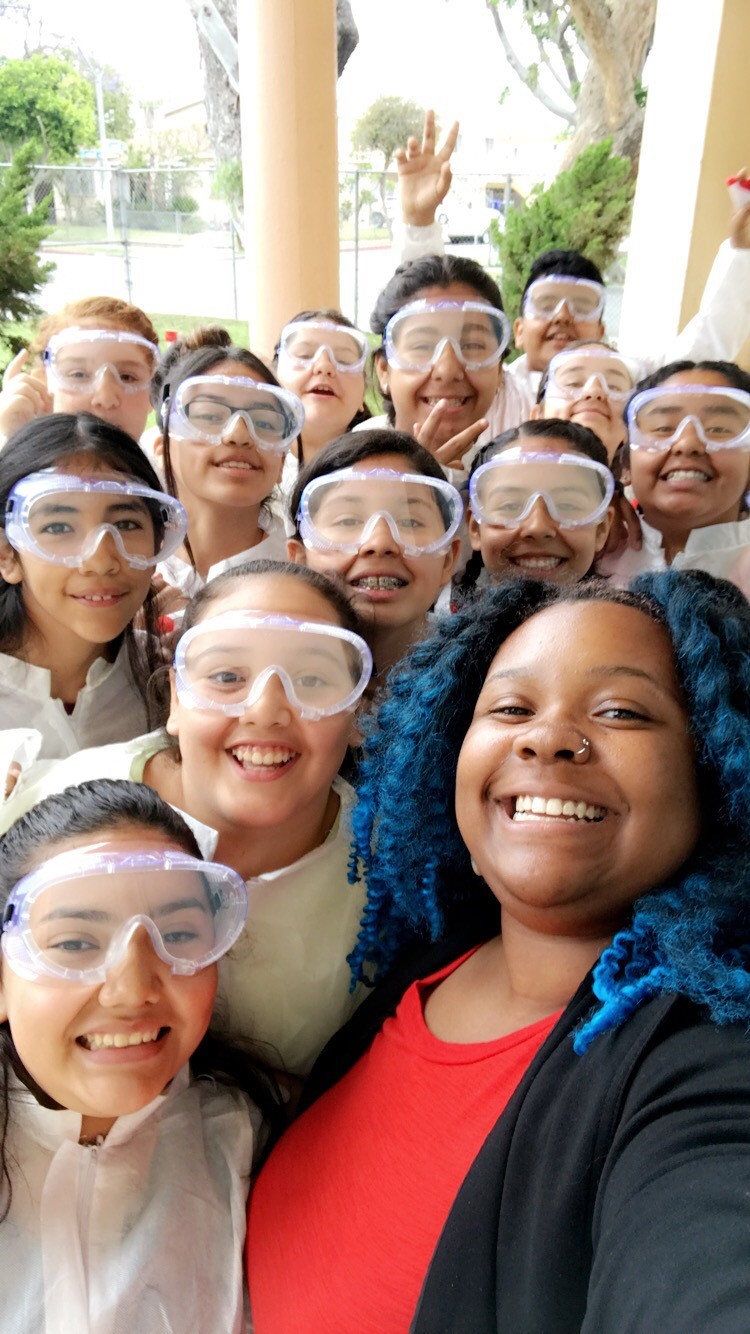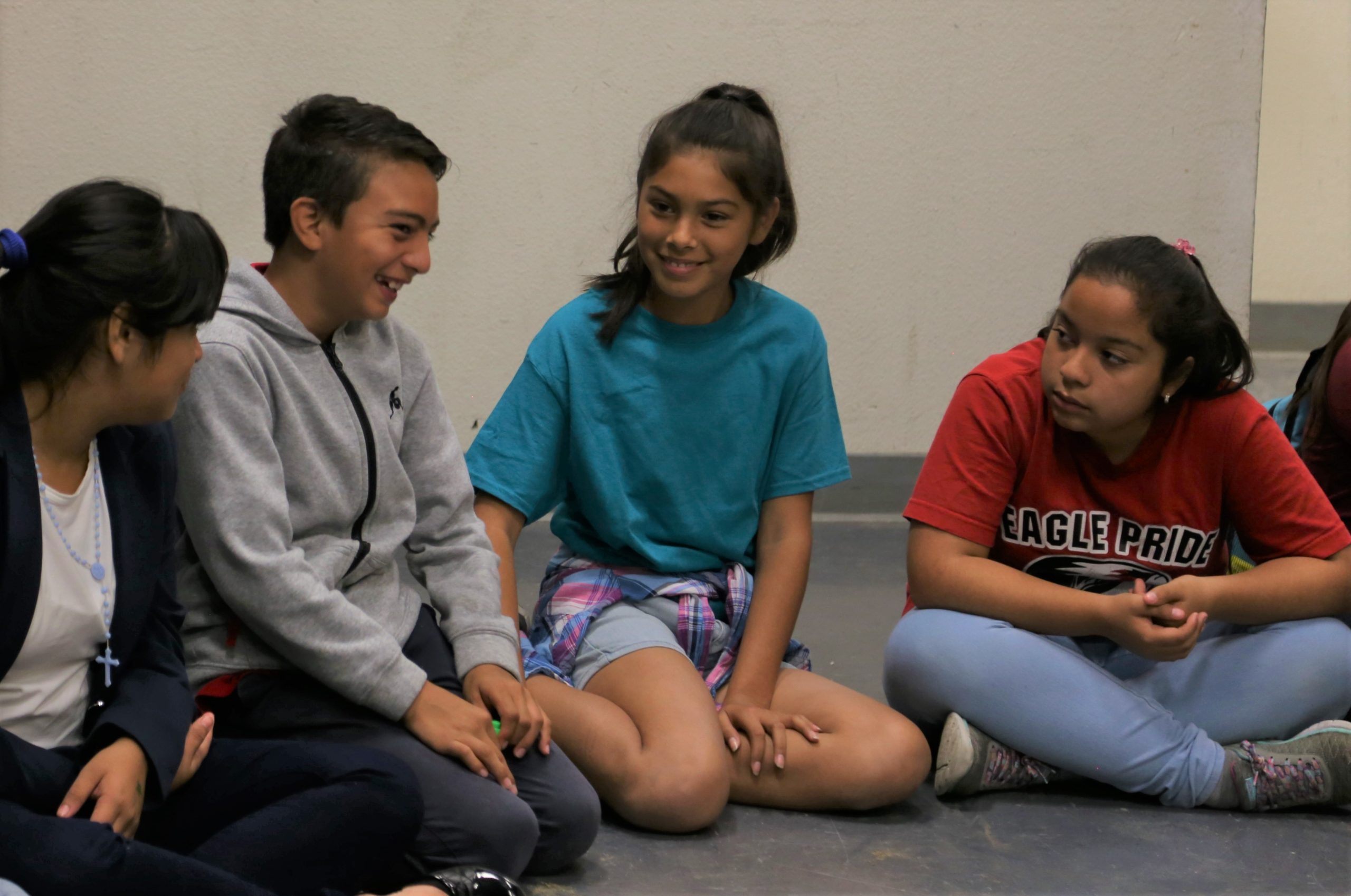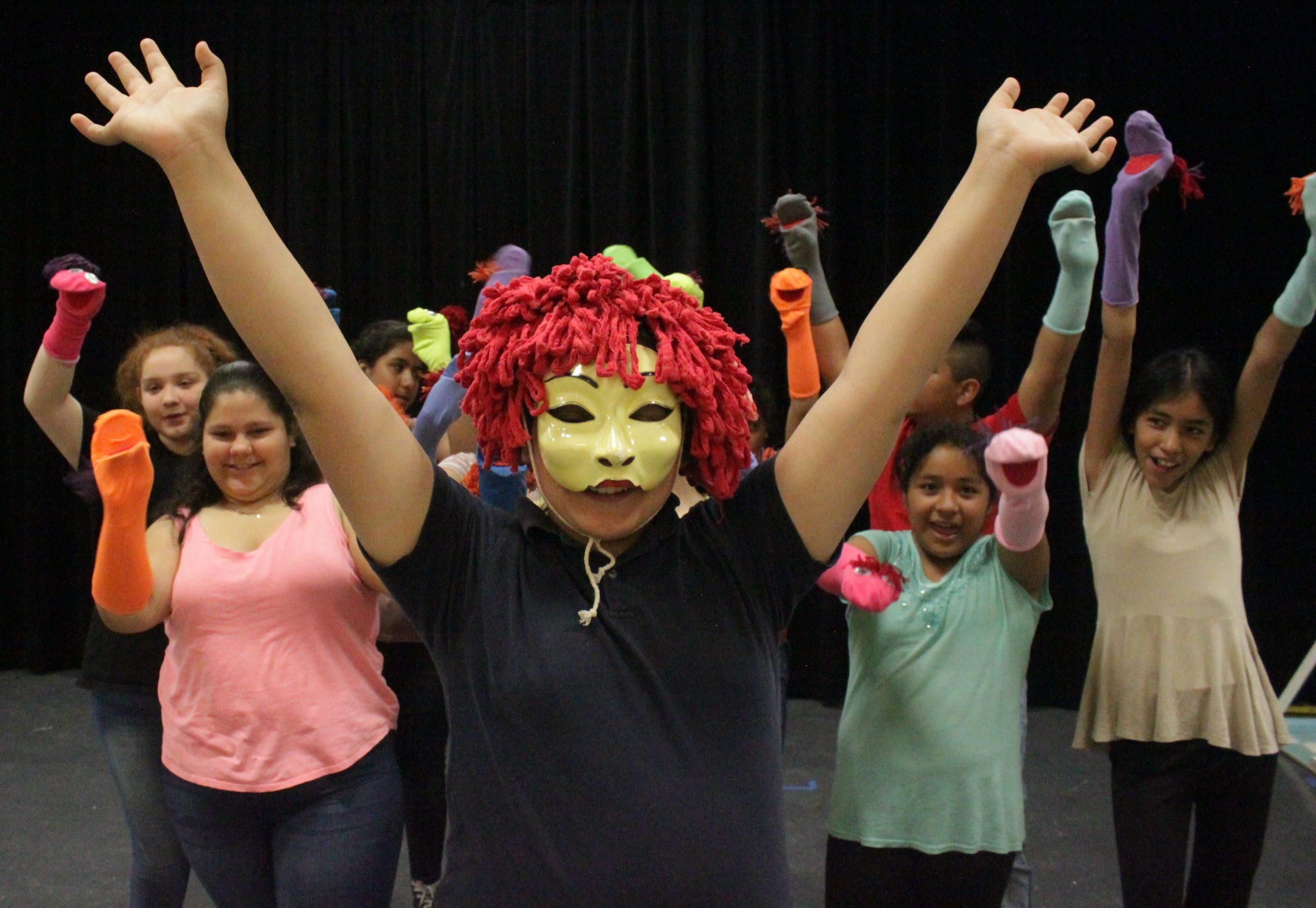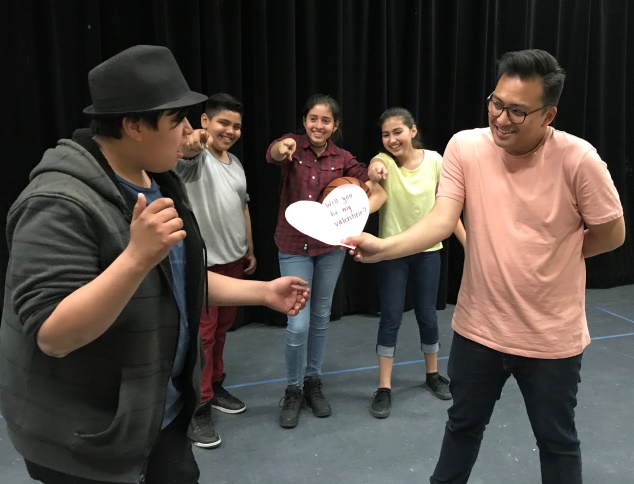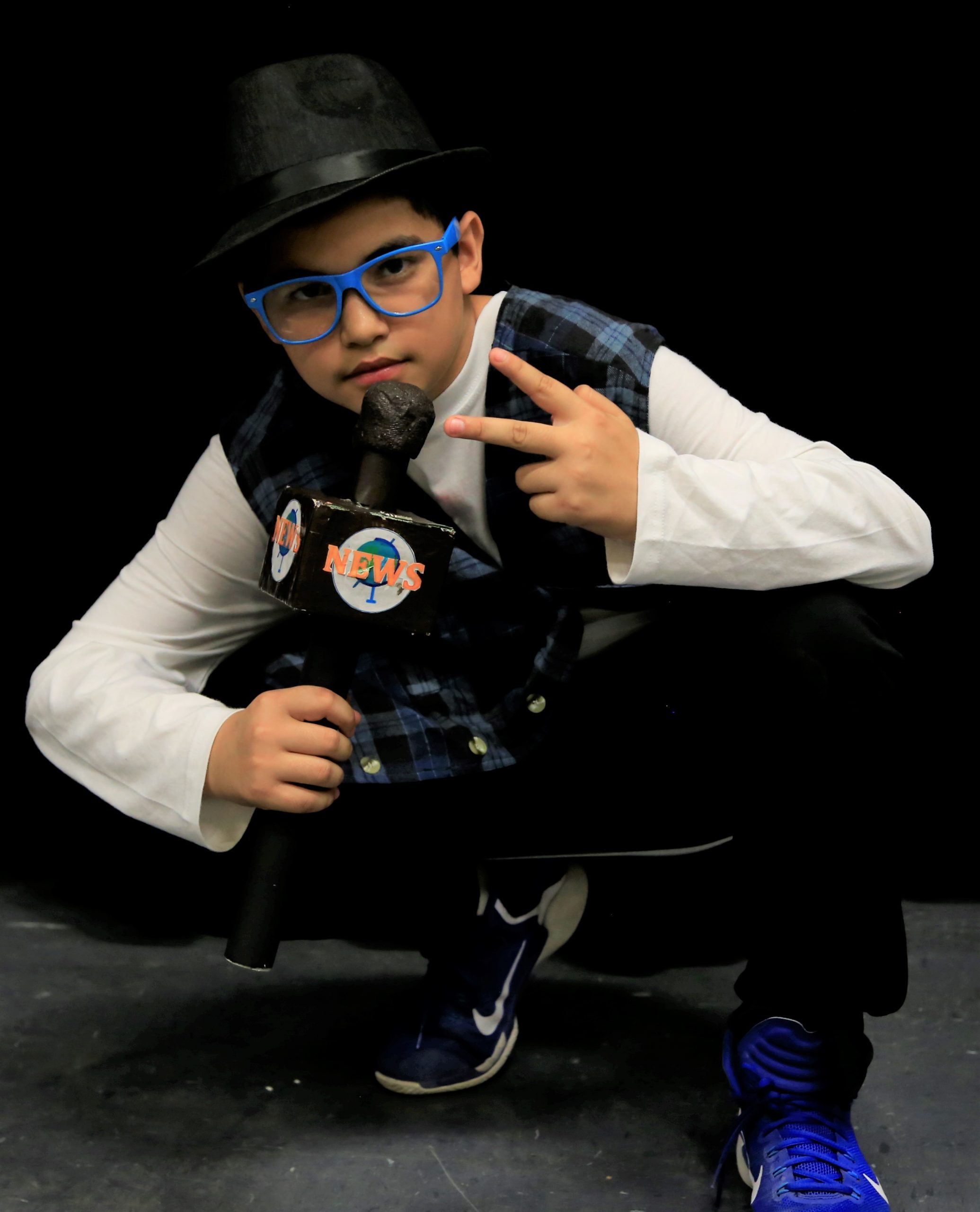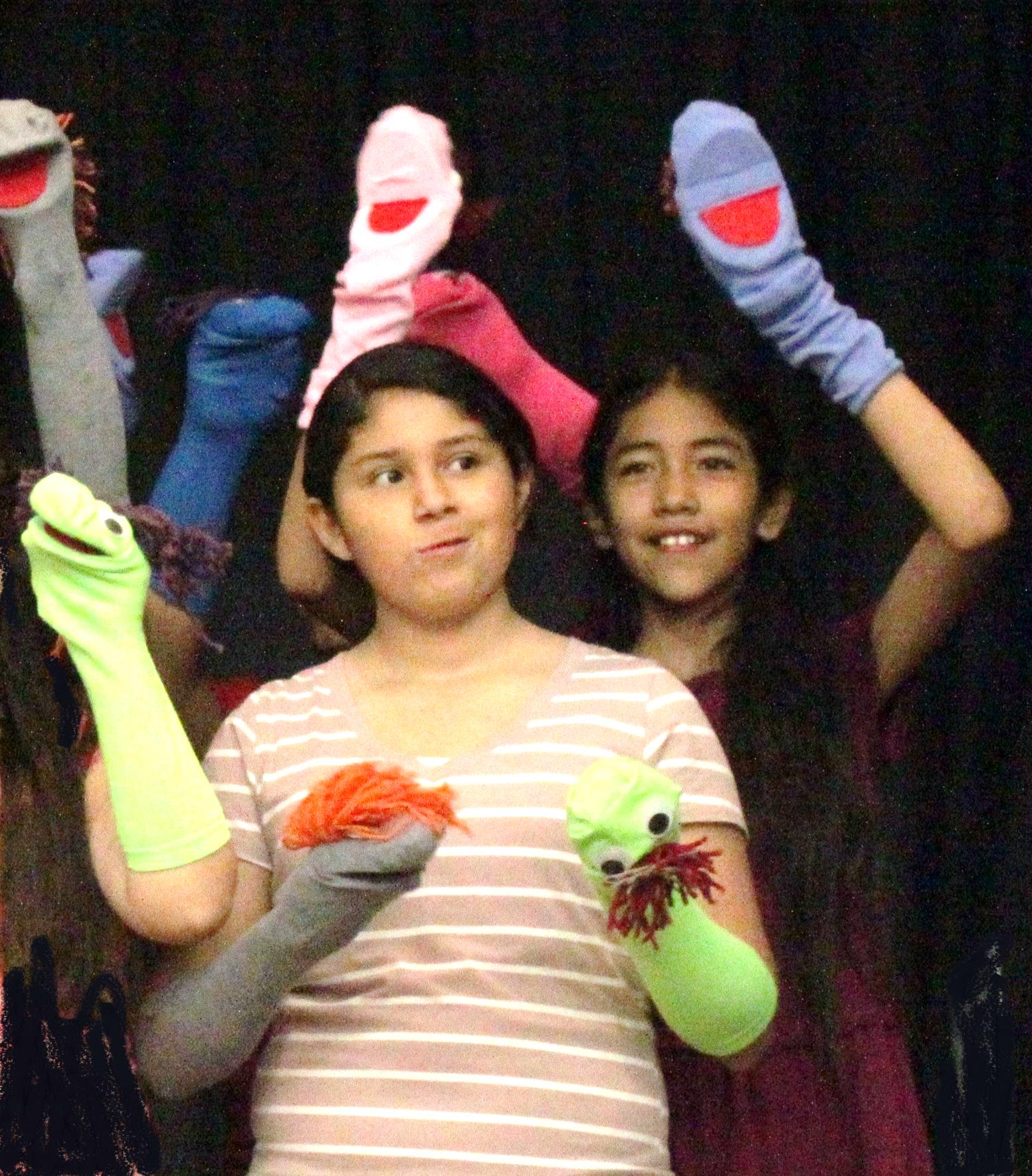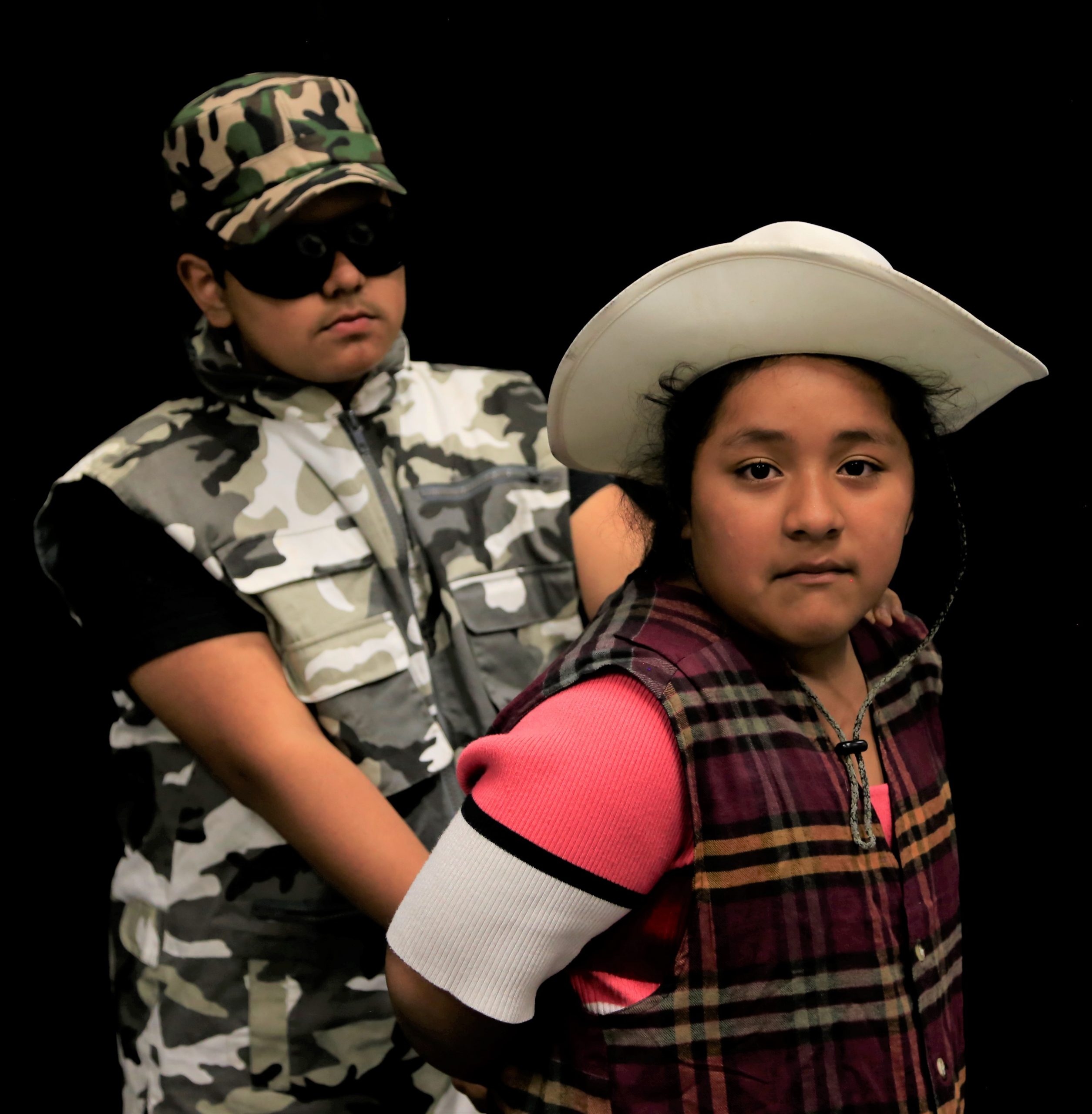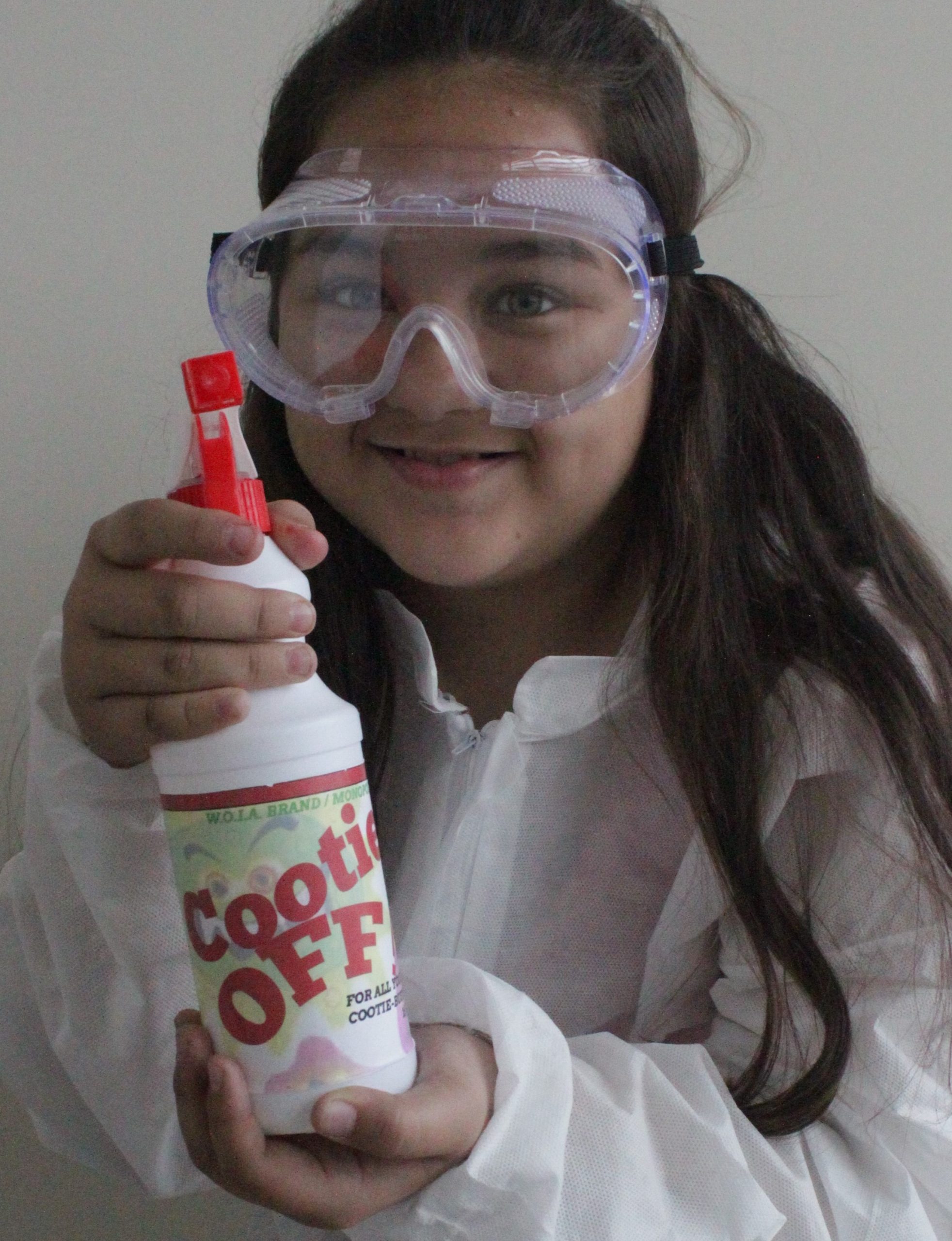 DownTown Women's Theatre Project
Through the DownTown Women's Theatre Project, a diverse group of women living in Downtown, Los Angeles—Skid Row residents, organizers, activists, artists and loft dwellers—joined forces to create SkidRow Feministas: An Exhibit in One Act based on their real life experiences living and working in this vibrant, but divided community. DTWTP was Fringe Benefits Artist Cynthia Ruffin's brainchild. Her goal was to create a context for constructive dialogue in order to begin to build bridges of understanding among the women living and working in this community. In July 2016, the collaborating artists and community members shared the play with diverse audiences, concluding each show with a lively and thoughtful post-show discussion. We were then invited by Alisa Orduña, then LA's Homelessness Policy Director, to perform selections from SkidRow Feministas at City Hall. That May 17 "encore" performance was again followed by stimulating and transformative dialogue.

W.I.S.D.O.M. Through Film
 In 2019 and 2020, we mentored Granada Hills Charter High School International Baccalaureate students Cleo Yau and Cynthia He as they designed and directed their bridge-building W.I.S.D.O.M. Through Film project. In their words, "The mission of W.I.S.D.O.M. (Working in Shared Dedication to Opening Minds) is to empower our community elders with outlets to express themselves through telling their stories about facing discrimination. We hope that by interviewing our elders and posting recordings of those interviews, we can pass on their advice based on their experiences with discrimination—racism, sexism, ableism, and ageism, among others—to youth who are struggling with those same problems today." Cleo and Cynthia conducted, videotaped and edited more than a dozen moving, thoughtful videos which can be viewed on the project website the social media accounts which they also created. When they graduated, they entrusted us with these sites and with the opportunity to carry on their good work.
Click on these links if you'd like to see… the W.I.S.D.O.M. website , YouTube channel and/or Instagram Account .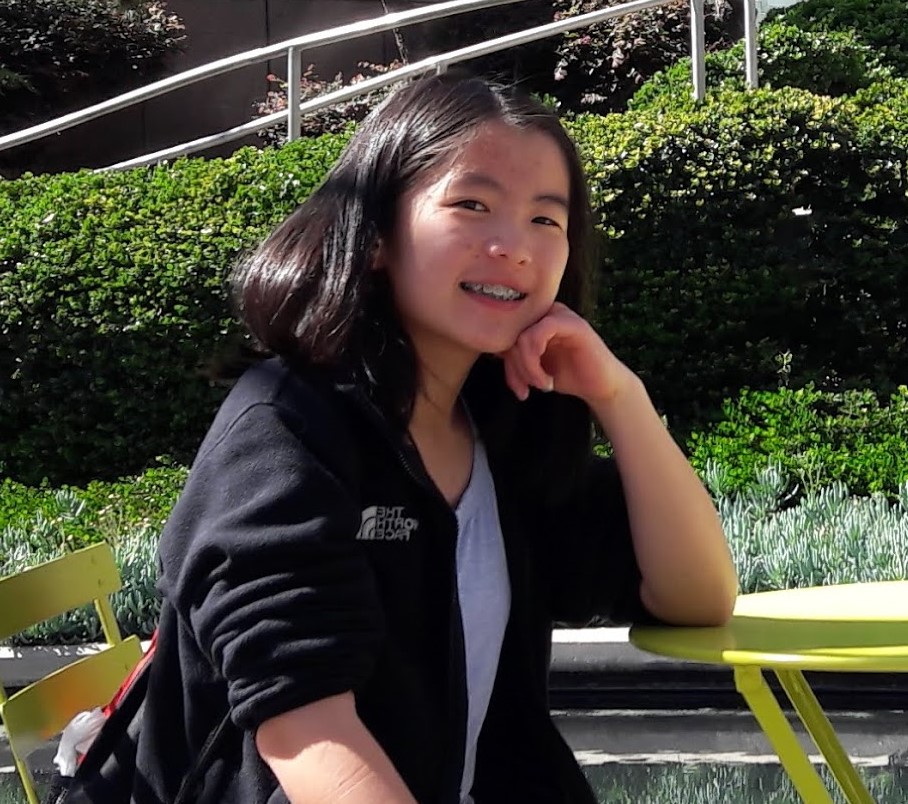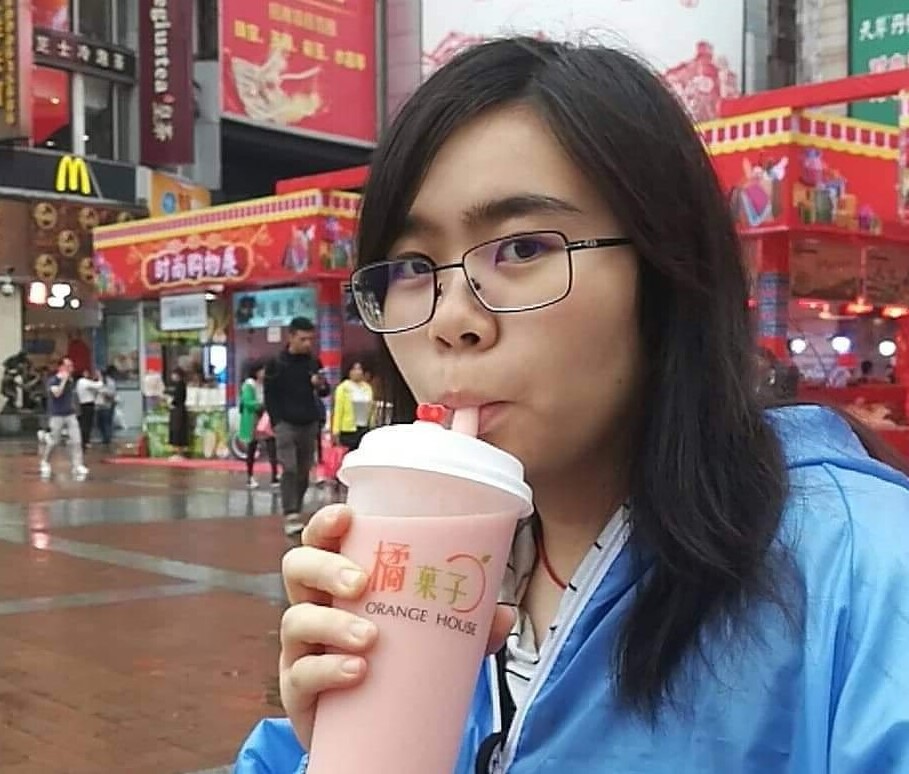 Creative Tools for Critical Times
Creative Tools for Critical Times (CT4CT) is an arts for civic engagement initiative comprising workshops, a symposium, an internship training program, a performing arts showcase, and a web-based video series. In 2019, we piloted three of the CT4CT programs, including Videos for Social Justice Workshops with 12 Southern California school and community groups; a 5-week Internship Training Program with our project partners at the University of Southern California, and our ongoing, online CT4CT Video Series. We developed CT4CT in response to the concern expressed by our youth and community partners that we are—all of us—living in critical times. The fabric of our social contracts is shredding; the socio-political landscape is riddled with landmines; our world is increasingly divided into us versus them camps. CT4CT builds bridges of understanding among diverse Southern California communities, who use their unique experiences to create artwork that promotes awareness and inspires action to constructively address injustices affecting underrepresented groups.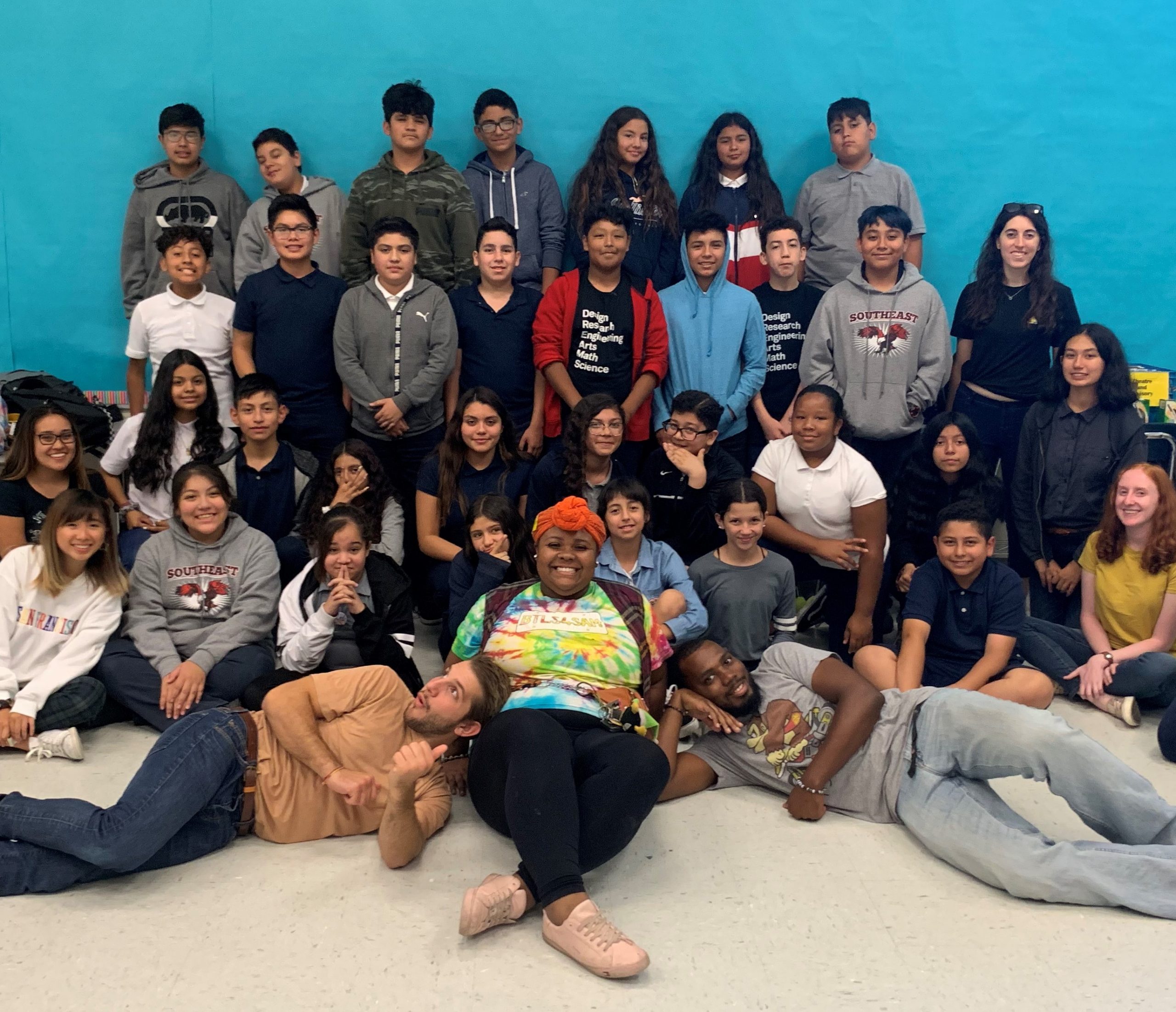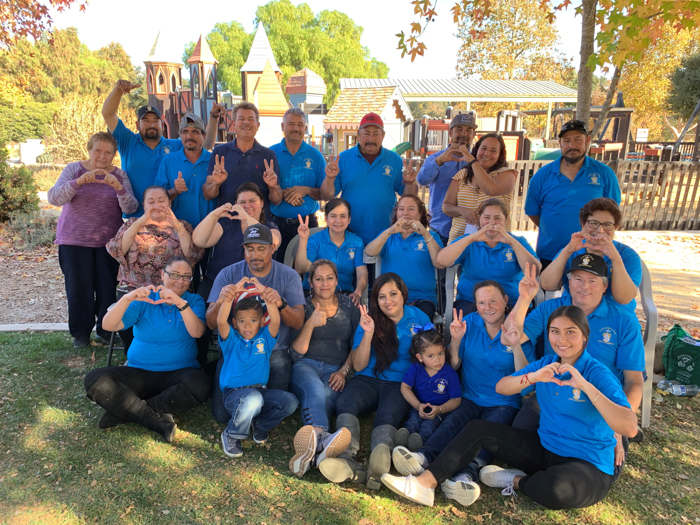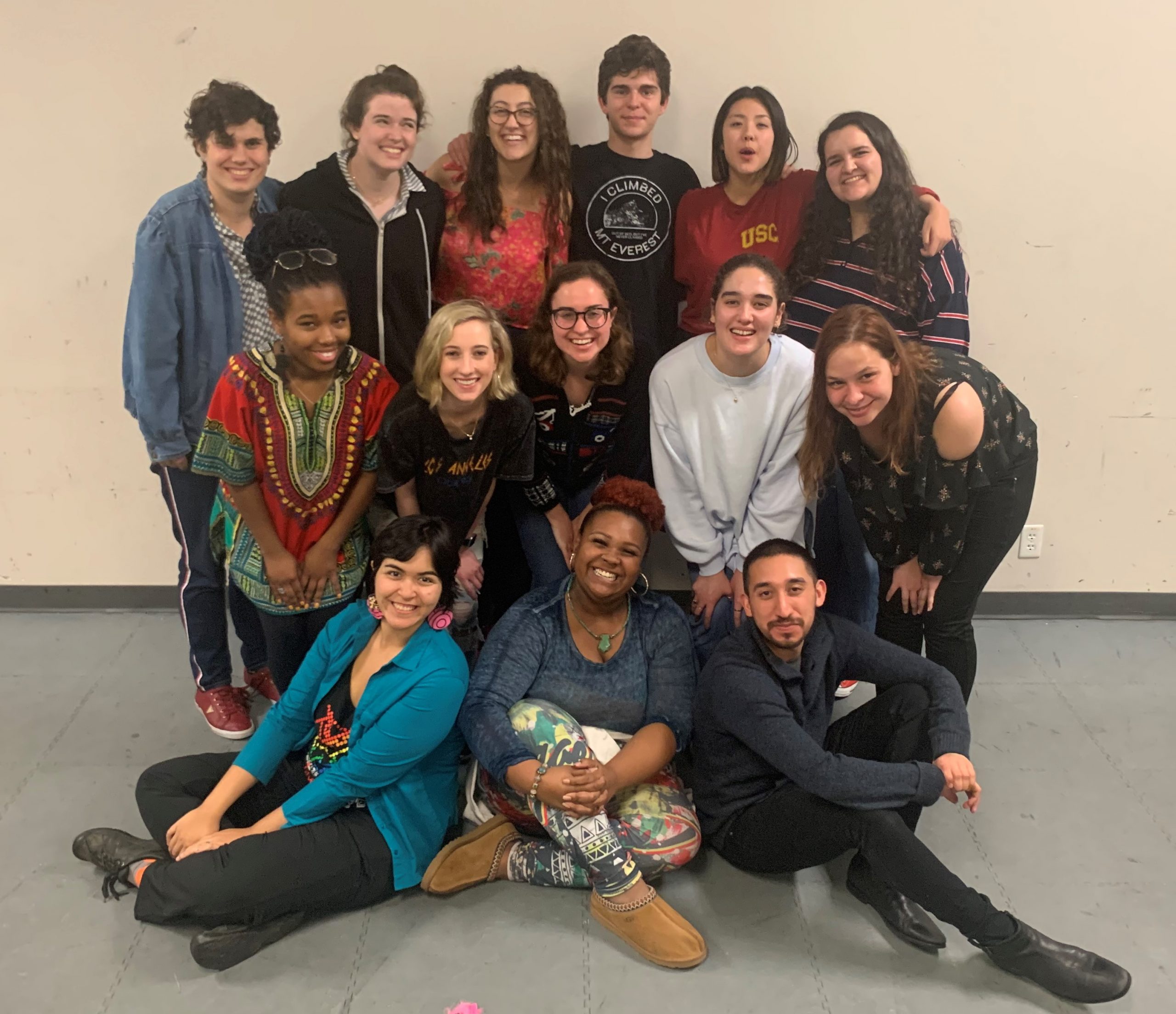 Building Bridges
Fringe Benefits is committed to building bridges of understanding within and among diverse communities and enlarging and strengthening our alliance of people who are actively working to end all forms of discrimination.
.