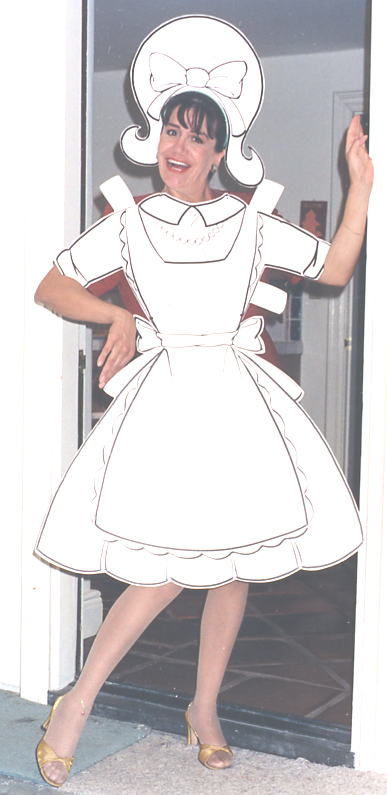 Alejandra Flores in a scene from Mitos, Ritos y Tonterias
Here are a few tools and resources we hope you will find helpful.
Curriculum Materials
For now, the only Fringe Benefits curriculum materials included in this website are the Cootie Shots curriculum materials.
Books
This is a very, very brief list of books you may find
helpful when doing theatre for social justice work.
Glossary
The Anti-Defamation League of B'nai B'rith has generously granted us permission to include the "Terms/Definitions/Key Words" section of their 2000 A World of Difference Institute Service Activity Guide.
Other Resources
The DisAbility Project has also generously granted us permission to include their elementary and high school study guides and "Historical Landmarks." You will also find information about three Fringe Benefits videos on this page.