Your financial and/or in-kind contributions enable Fringe Benefits to provide exciting, bridge-building theatre, workshops and residencies to schools and communities nationwide.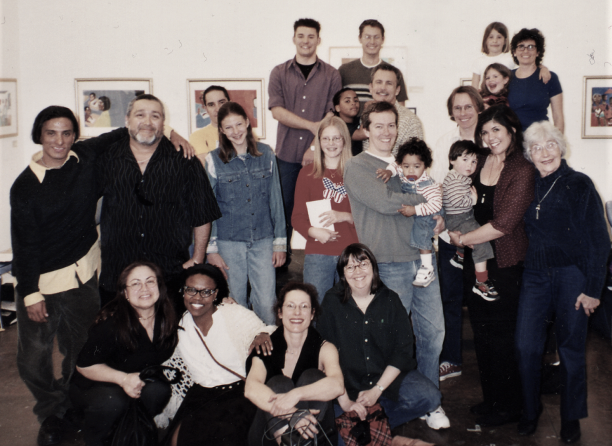 This is us!… Well, some of us! Fringe Benefits Alliance members at
Every Picture Tells a Story
If you prefer…
You can mail your tax-deductible contribution to:
Fringe Benefits
P.O. Box 39494
Los Angeles, California 90039
All contributions are tax deductible.
Fringe Benefits (F.B. Alliance) is a 501-c3 non-profit organization, Tax ID #95-4742959
We also welcome contributions of goods and services:
Volunteer or Intern
Volunteer or Intern with us onstage, backstage, in classrooms, community centers, and/or in the office. Whatever your skills, talents, and availability are, we welcome your support. Most Fringe Benefits staff began as volunteers.
Donate Goods
We'd appreciate everything from basic office supplies – to audio and video equipment for our tour shows – to laptop computers for our out-of-town institutes.
Donate Space
We would also welcome rehearsal, workshop and/or office space.
To inquire about contributing goods or services, please please

 

contact us.
We feel fortunate to be the beneficiaries of your generosity at whatever level is possible for you!